Brazil is home to a thriving technology startup scene, with approximately 13,000 startups created in the country in recent years.
The country is widely regarded as the leading startup hub in Latin America, and is amongst the top five economies in the world with the highest rate of startups.
As a result, its tech ecosystem continues to grow and attract significant investment. In 2022, Brazil received around US$4.48 billion in investment. And while this was lower than investments in 2021, it represents a significant share of Latin America's investment into startups.
As international funds increasingly turn their attention to Brazil, tech enterprises have the potential to play a significant role in shaping the future of the country's economy. Here are 15 startups leaving their mark on the Brazilian market.
Guilherme Luz (Co-Founder and CEO) and Eduardo Mufarej (Co- Founder) Image courtesy: Galena
Galena is a Brazilian Edtech start-up founded in 2020 by Eduardo Mufarej and Guilherme Luz. The company is headquartered in São Paulo, Brazil, and focuses on vocational education and recruitment. The company collaborates with large corporations to support individuals from public schools with higher career aspirations.
The company offers a four-month training program, and only charges customers once they secure employment. The company is committed to supporting each individual on their career journey.
In May 2021, Galena secured $7.5M in funding, demonstrating the company's impressive growth and potential.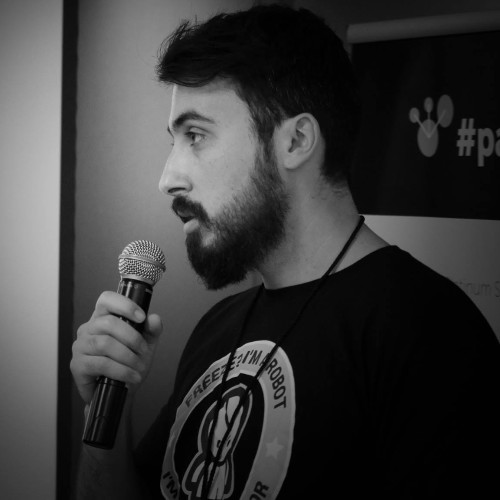 Lucas Bonatto (Founder and CEO) Image courtesy: LinkedIn
Elemeno, established in 2021 by Lucas Bonatto, offers an automation platform for data preparation, model selection, and hyperparameter tuning tasks. It allows data scientists to collaborate and share models and data seamlessly, saving time and enhancing model quality. The platform also integrates with widely-used data science tools like Jupyter Notebook and TensorFlow for convenient work in familiar settings.
Elemeno delivers top-tier ML Ops solutions that expedite and automate machine learning life cycles for data scientists. The platform enhances the efficiency and quality of models, enabling businesses to make superior decisions and maintain a competitive edge in the market.
Andre Glezer, Valeria Bonadio and Alan Glezer (Co-Founders) Image courtesy: Agrolend
Agrolend is a Brazilian start-up specializing in agriculture technology and financial services, providing small and medium-sized farmers with easy access to credit. The company helps these individuals invest in better equipment and technology to increase productivity and profitability.
Unlike traditional banking, Agrolend speeds up the process, making credit more accessible to farmers.
Alan Glezer, Andre Glezer, Leopoldo Vettor, and Valeria Bonadio founded Agrolend in December 2020, and the company has since raised an impressive $24.6M through four funding rounds.
Fran Pasquini (CEO and Co-Founder) Image courtesy: Brelo
In 2017, Eduardo Casal and Fran Pasquini established Brelo, a fintech start-up headquartered in São Paulo, Brazil.
Brelo enables the next generation of secured credit for everyone, providing flexible digital lending options to enhance customers' access to credit. The company has effectively secured funding twice, with two undisclosed investment rounds.
Robson Rodrigues, Mariana Dias, Bruna Guimarães and Guilherme Dias (Co- Founders) Image courtesy: Gupy
Gupy was founded in 2015 by Mariana Dias, Bruna Guimarães, Guilherme Henrique Dias, and Robson Rodrigues. It is one of Brazil's rapidly expanding technology firms specializing in human resources. They aim to revolutionize the selection process in Brazil by providing an efficient online platform for organizations seeking to hire and onboard talents.
Gupy offers innovative solutions and technologies, including artificial intelligence, online testing, seamless system integration, and a user-friendly interface. These tools help companies of all sizes to optimize their recruitment, selection, and hiring outcomes.
Alex Körner, Mauro Levi D'Ancona and Franco Lamping (Co-Founders) Image courtesy: 180ª Insurance
180° Insurance, a startup based in São Paulo, Brazil, combines finance and insurance technology to create innovative insurance products. Adopting a B2B2C model, the company integrates technology into clients' daily lives, looking to disrupt the insurance industry in Brazil.
The company was established in 2020 by Alex Körner, Franco Lamping, and Mauro Levi D'Ancona, and has since completed two funding rounds, raising a total of $39.6 million. The rapid success of 180° Insurance reflects the growing demand for innovative, technology-driven insurance solutions in the Brazilian market.
Image courtesy: CyberLabs
In 2017, Marcelo Sales founded CyberLabs Group, the top organization in Latin America specializing in AI (artificial intelligence) and cybersecurity. The company was formed by merging two industry leaders: PSafe, renowned for its cybersecurity expertise, and CyberLabs, focused on groundbreaking AI solutions.
This merger has positioned CyberLabs Group to offer end-to-end data defense solutions, and to tackle the most significant challenges of the digital era. The company provides a comprehensive range of cybersecurity services and solutions, including vulnerability identification and management, threat monitoring and detection, incident response, and consulting.
CyberLabs Group leverages its extensive cybersecurity expertise and combines it with AI and machine learning to enhance the effectiveness and accuracy of its security resolutions.
Samuel Salomão (Founder, President & CPO) Image courtesy: Speedbird Aero
Samuel Salomão founded Speedbird Aero in Franca, Brazil, in 2018, as a forward-thinking start-up. The company aims to transform the delivery sector in Latin America by implementing drone technology, which enables prompt and effective deliveries to customers, healthcare facilities, and logistics providers. Speedbird Aero has achieved impressive funding success, raising $3 million in funding.
Danilo Curti (Co-founder) Image courtesy: Evollo
Founded in 2016 by Danilo Curti and Eduardo Barbosa, Evollo is a data-driven business partner that leverages analytics to create value for its clients. Its team comprises experienced professionals specializing in enhancing business outcomes for large national and international corporations.
By utilizing cutting-edge technologies like artificial intelligence, machine learning, and data analytics, Evollo provides information technology services to optimize businesses. The company believes that data-driven metrics are essential for analyzing customer interactions with social media platforms, applications, and other channels. Evollo strives to provide the right insights for businesses to achieve their goals.
Image courtesy: Delfos
Guilherme Pinheiro Studart and Samuel Lima founded Delfos in 2017 to facilitate the transition to a carbon-free society. The companies works alongside renewable energy power producers, offering machine learning-based software that maximizes power output while reducing operational risks.
Delfos' software platform effectively manages industrial assets and generates actionable insights to optimize performance and mitigate operational and maintenance (O&M) risks, including failure prediction. By leveraging all available operational data within the organization, the Delfos platform enables customers to achieve operational excellence and retain critical working knowledge.
Pablo Ramirez Chacón (CEO and Founder) Image courtesy: Hauseful
In Florianopolis, Pablo Ramirez Chacón founded Hauseful in 2018. The company connects the real estate sector with skilled, qualified, and trained professionals to provide professional photography, entrance/exit inspections, and virtual or guided visits, like hiring a car through an app.
Hauseful is convinced that the sharing economy can offer a more efficient, profitable, and equitable approach to real estate operations than in-house teams. By doing so, real estate agents can streamline their processes, reduce costs, and provide a better experience to their leads, tenants, owners, and clients.
The company has secured $1.6 million in funding.
Leonardo Morgatto and Simone Surdi (Co-Founders) Image courtesy: Tabas
In 2020, Tabas was established in São Paulo by Leonardo Morgatto and Simone Surdi. The startup focuses on creating and leasing sophisticated apartments that are fully furnished with everything necessary to provide a homely experience.
Tabas strongly believes that homes are more than just beautiful spaces; they play a crucial role in our history. The company has quickly gained traction and now manages over 1,500 apartments in less than three years of operation, with expansion into Rio de Janeiro and Brasilia and a highly skilled team.
Since its inception, Tabas has achieved remarkable success, raising $16.1 million in funding.
Rodrigo Helcer (Founder and CEO) Image courtesy: Stilingue
Rodrigo Helcer founded Stilingue in 2014 in Brazil as a platform that leverages AI to consolidate and prioritize shoppers' opinions in one place. The platform's founders believe technology can empower people and unlock their potential to create meaningful connections between brands and customers. They recognize that people are more than mere numbers, and brands are more than just products.
Stlingue provides an ideal solution for skilled professionals engaged in low-competition tasks. The platform's team has tirelessly worked to identify unique solutions that address the market's needs.
This company's tool helps brands align their cost initiatives with customer experience, improving consistency.
Gabriel Archanjo and Lorhan Caproni (Co-Founders) Image courtesy: BotCity
Founded in 2018 by Gabriel Archanjo and Lorhan Caproni, BotCity is a startup headquartered in São Paulo. The company has created an advanced computer-vision automation platform for tech teams, designed to be the next-generation solution.
The company's innovative product range allows developers to create and manage computer-vision-based automation in Python or Java, which can automate processes across various environments, including web, desktop, legacy, terminal, and Android. With increasing pressure for automation as a primary efficiency metric, tech teams face numerous challenges, but BotCity is poised to provide a cutting-edge solution.
BotCity has achieved notable success, raising $3 million through two rounds of startup funding from five investors since its inception in 2018.
Vitor Sousa, Peter Kreslins Jr. and Rodrigo Bernardinelli (Co-Founders) Image courtesy: Digibee
Founded in 2017 by Vitor Sousa, Peter Kreslins Jr., and Rodrigo Bernardinelli, Digibee is a Brazilian start-up headquartered in São Paulo. The company offers a solution for organizations looking to modernize their legacy architectures by providing seamless connectivity between applications, thus enabling digital experiences at scale.
Digibee's Modern Integration Platform as a Service (iPaaS) is highly innovative and flexible. It allows for accelerated IT projects and cost savings while connecting applications, processes, and people. The platform is designed to help speed systems out of production without requiring a significant investment, thus reducing technical debt.
Since its inception, Digibee has secured funding in five rounds from eight investors, raising $33.6 million.
This article includes a client from an Espacio portfolio company