Brazil's President-elect, Luiz Inácio Lula da Silva, spoke this Wednesday at the United Nations Climate Change Summit (COP 27) in Egypt, and reaffirmed his government's commitment to protecting the Amazon rainforest and combating climate change, hunger and poverty.
"There is no climate security for the world without a protected Amazon," said Lula.
The country's new leader, who takes office on January 1, 2023, also proposed two initiatives that will be presented by his government:
First, he proposed holding a Summit of Member Countries of the Amazon Cooperation Treaty.
The idea, according to Lula, is for Brazil, Bolivia, Colombia, Ecuador, Guyana, Peru, Suriname and Venezuela to discuss, "in a sovereign way," development in the region, within a framework of social inclusion and climate responsibility.
Next, Lula proposed that Brazil host the COP 30 conference in 2025, and that the international event would take place in a city in the Amazon region, in Brazil's north. "You can be assured that the climate agenda will be one of our priorities," he said.
According to the president-elect, the fight against global warming is inseparable from the fight against poverty and for a less unequal world. In his speech, he promised to achieve zero deforestation in Brazil by 2030 and guaranteed that "the fight against climate change will have the highest profile in the structure of the government."
Echoing promises he made on the campaign trail, Lula said he would create a Ministry of Indigenous Peoples, so that the "indigenous people themselves can present policy proposals to the government that guarantee them a dignified survival, security, peace and sustainability."
In reference to Brazil's isolation on the global stage during the term of President Jair Bolsonaro, Lula said that "the world misses Brazil" and that "Brazil is back! It's back to rekindle ties with the world."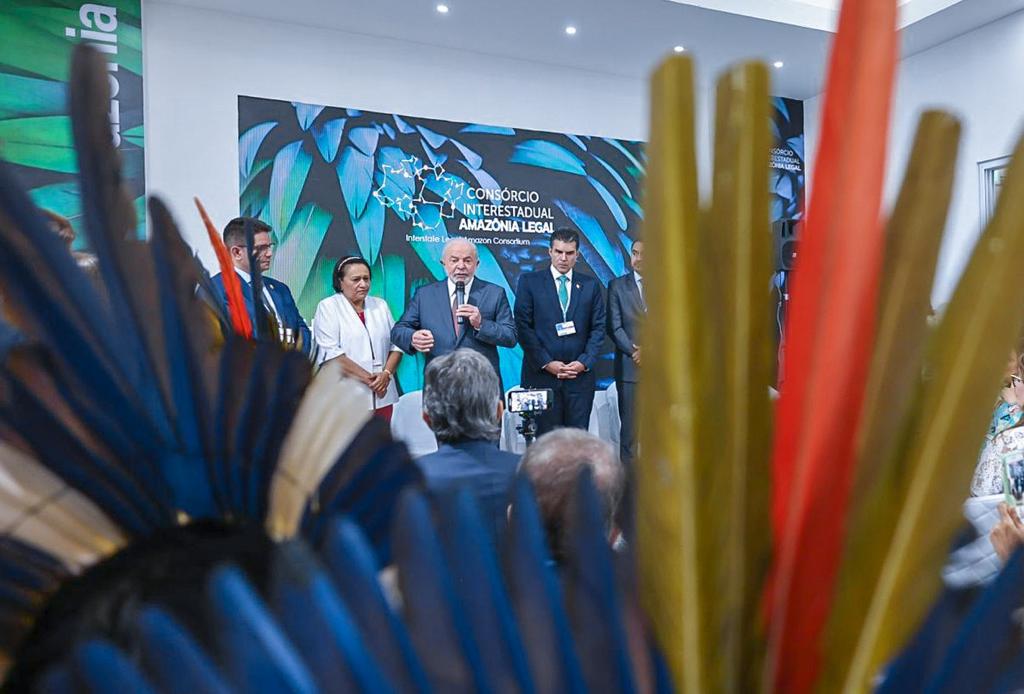 What to expect from the rest of Lula's visit
After arriving at COP 27 on Tuesday, Brazil's president-elect met with the climate envoys of China and the United States, Xie Zhen Hua and John Kerry, respectively. He also met with Spain's Minister for Ecological Transition, Theresa Ribera.
On Thursday, Lula will meet with representatives of Brazilian civil society and with the International Forum of Indigenous Peoples. On Friday, he will travel to Portugal, where he will meet Portuguese Prime Minister António Costa and President Marcelo Rebelo de Sousa.