Belo Horizonte, Brazil — Soccer players are one of Latin America's greatest assets. Sports stars like Messi, Di Maria, Chicharito, and Ronaldinho serve as role models and inspirations for entire generations of young athletes, most of whom come from low-income backgrounds but are incomparably talented. The goal of these aspiring athletes is to "make it one day," just as their local role models from Brazil and other countries in Latin America did. 
Despite the enormous potential of many young players in the region, however, there are visible inequalities between elite sports clubs and local clubs. In particular, sports clubs from more rural or structurally weak areas often struggle to access resources, technologies, and methods that would enable them to better train and prepare their players for international careers.
Recognizing this structural and unjust imbalance inspired José González and Agustin Rozadas to develop a solution that makes elite club technology accessible to local sports clubs. Their startup, Oliver, is an affordable and easy-to-use platform that collects data from players to improve their performance and help individuals and teams better understand team dynamics.
Though Oliver has big dreams, their journey towards realizing this vision has recently been given an historic boost. Arguably the world's most popular football club, FC Barcelona, kicked off a new initiative to invest into promising startups by entering into its first research and development partnership with Oliver. This unique partnership is a major breakthrough for the Argentinian startup. As it will allow Oliver to continue to scale its technology and expand access across the globe, it is a milestone in fulfilling its mission to give young players in Latin America a chance to "make it."
Oliver's growth trajectory in Latin America, and the company becoming one of the fist startups to form an alliance with FC Barcelona's Barça Innovation Hub (BIHUB), will make it interesting to watch how this company could impact the future of the sport.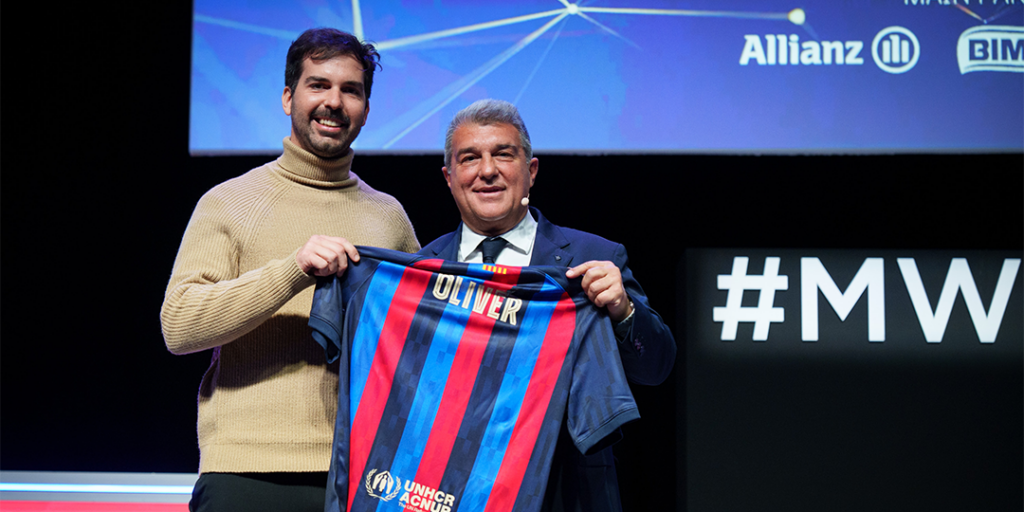 From field frustrations to industry innovation
The story of Oliver goes back to a soccer field on the outskirts of Buenos Aires, where one of the founders of Oliver stumbled upon the challenges of manual team training. After being eliminated in a soccer tournament and facing discussions like "who runs more" or "who should play in which position," José decided to look for a tool that could provide much more objective information about these parameters and also inform teams on how to enhance their performance. Finding nothing on the market, he says he knew it was time to assemble a team and develop a product with precisely these functions.
Today, the tool helps soccer players improve their skills and understanding of team dynamics by providing sports performance data through a small device tucked into players' socks during training and matches. Combined with artificial intelligence and a gamified mobile application, this tiny but powerful wearable can improve the performance of every soccer player in the world.
The value of Oliver is not just high for the individual but for entire teams and their coaches. The system measures everything from the player's movement on the field, speed, striking power, interaction with the ball, and other data and allows for on-field heat maps and even sports and health data to be collected.
How a regional VC fund helped Oliver scale
What started as a data-driven performance platform quickly became a mission to democratize cutting-edge technology for all areas of the sport: for futsal, grassroots, women's, regional, and amateur soccer teams.
The reason why Oliver is more accessible to local and small groups is its affordable price. "The price difference with other equipment was very big," said Héctor Gadea, fitness trainer for Spanish professional futsal team Ribera Navarra, who implemented the tool. Oliver was almost three years in development, and "thanks to this time dedicated only to the construction of a product, it is very cost-effective," González explained.
During its initial development stages, Oliver scaled quickly with help from Newtopia VC, a Latin American investment fund focused on promising early-stage companies in Latin America. In 2021, the fund decided to invest in the technology, after which the startup could finalize its R&D phases and enter other regional markets in Latin America and Europe.
Diego Noriega, Managing Partner of Newtopia VC, explains why investments in startups like Oliver are attractive to investors: "Newtopia creates spaces and opportunities to invest and support entrepreneurs full of ideas and solutions in the best possible way. We are investors committed to the vision of creating a greater sense of community and strengthening the Latin American entrepreneurial and investor ecosystem."
Currently, four teams in the first Spanish futsal league are already using this GPS device: Córdoba Patrimonio, Ribera Navarra, Santa Coloma, and Noia Portus. In addition, the startup works with over 95 teams in over 20 countries and has also signed distribution agreements with Amazon and Fútbol Emotion for all of Europe. It has also grown in popularity in Brazil, since José Edmílson, a former player from Brazil's national team and an ex-Barça player, shared his testimony using Oliver for players in his academy, FC Ska. But the latest milestone of the partnership with Barça FC is the most remarkable so far for the growing Latin American company.
Oliver's latest partnership announcement with FC Barcelona
During the closing ceremony of the Sports Tomorrow Congress, the technological innovation conference promoted by Barça Innovation Hub, president Joan Laporta announced a relaunch of the club's innovation and knowledge center. He also dedicated one of the first two investments in a startup from the world's most famous football team to Oliver.
Explaining the reason for the partnership, Laporta told BigDataSports that, "We know that the grassroots teams are the lifeblood of soccer, and we want to support their development and growth as much as we can."
The hub will now include a platform for investment in startups to promote entrepreneurial talent in the sports sector and capture the value of its growth. One of its first two investments is Oliver, with the aim to help the startup build a greater community, enhance and scale its technology and work together in the areas of innovation, sustainability, and hospitality.
During the ceremony, Joan Laporta told Sport: "It fits our vision of the sports industry, which we want to make more innovative, inclusive, and sustainable (…). Oliver enables us to help grassroots soccer communities gain more skills and knowledge about the game."
"The Barça Innovation Hub has shown an admirable seriousness and speed of execution, and the association of our parties is natural. Together we will grow the company globally," said González.
Additionally, Joan Laporta stated that the investments are "the first of many to come," making us think about what other sports innovations could come from Latin America's highly active tech scene.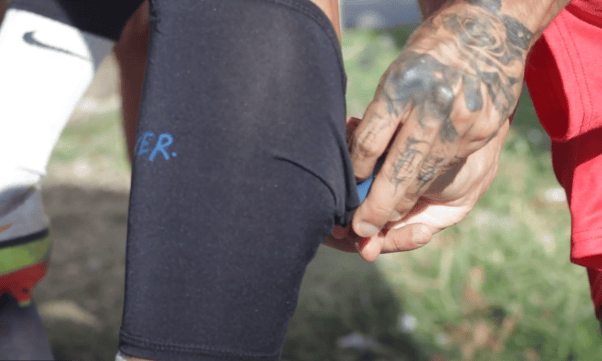 Oliver is just one example of successful sports tech startups from Latin America
In fact, Oliver is just one example of a startup from Latin America that is transforming the sports industry and using the region's unique structural challenges as an opportunity to innovate.
Draftea, for example, which calls itself the first daily fantasy sports company in Latin America, just brought in $20 million for its Series A in January 2023. The company takes fantasy football to the region in a new partnership with the National Football League (NFL) and the NFL Players Association, a labor union representing the league's athletes.
In December last year, the Brazilian startup GoGood offering corporate plans with gyms, personal trainers, psychologists and nutritionists in a model very similar to Gympass, has raised funding of an estimated 10% of the startup at a valuation of R$ 50 million (pre-money), about USD $9.5 million.
Finally, the Argentinean company Alquilá Tu Cancha, a sports-tech platform that connects athletes and sports centers, has made it into the Forbes Global 500 list.
The ability of regional sports tech startups to continue to grow their presence, raise new funding rounds, and build global partnerships is particularly astonishing at a time where international funding has been slowly decreasing. These examples, along with Oliver's recent partnership with Barça, prove that Latin American founders are ready to take the game by the scruff of the neck and drive their teams to glory – just as their national sports stars have over the years.
Disclosure: This article mentions a client of an Espacio portfolio company.