São Paulo, Brazil – Two Brazilians have been confirmed dead after the Hamas terrorist attacks in Israel on Saturday. Thousands more, trapped in Israel and The Gaza Strip, are calling on Brazil's government to help them evacuate from the conflict zone.
To rescue stranded Brazilians, the government announced it will use at least two Brazilian Air Force aircraft and could conduct as many as 15 flights.
"We are going to make it possible for everyone who wants to return," said Minister of Defense José Múcio. The operation is expected to be the largest repatriation of Brazilians in government history.
The first plane carrying over 200 evacuated civilians touched down on Brazilian soil on Wednesday morning.
"Our feeling of being on Brazilian land is one of joy. We are very relieved to be out of that confrontation," said Cristina Baube at a press conference after landing in Brasília. She and her husband had been traveling in Israel.
It isn't clear how Brazil plans to evacuate its citizens from Gaza, whose borders with Israel and Egypt are currently closed.
Both Brazilians in Israel and Gaza have taken to social media to share their harrowing stories and Brazil Reports spoke directly with Brazilians who are still inside the conflict zone.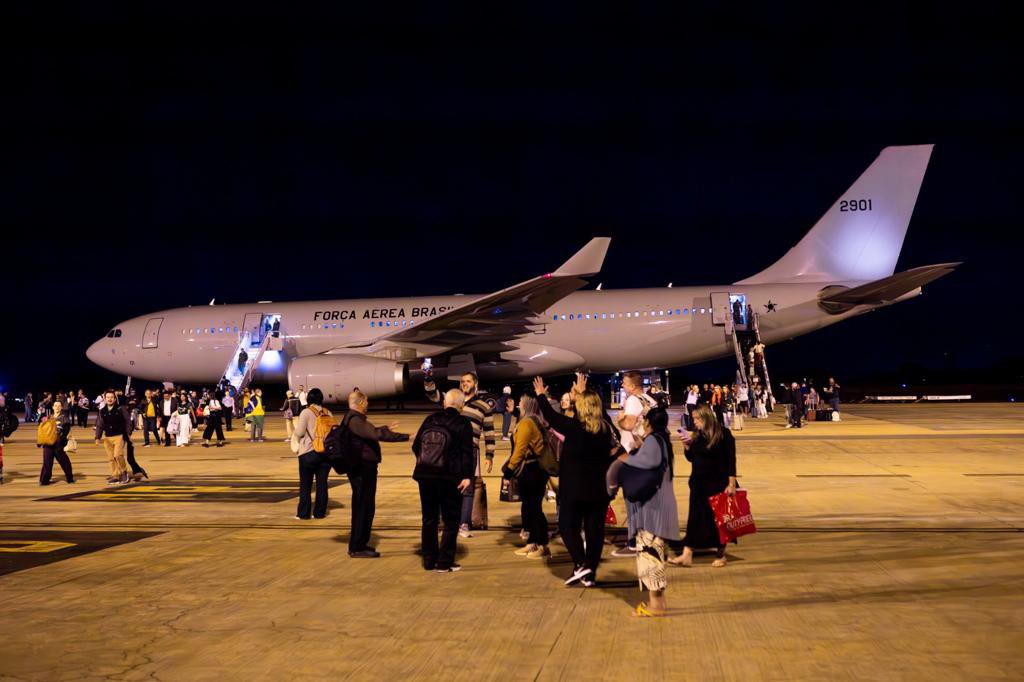 A massacre at the music festival
Brazilians Ranani Glazer, 23, and Bruna Valeanu, 24, were attending a dance music festival organized by Brazilian DJ Juarez Petrillo in the Israeli desert, just five kilometers from the Gaza Strip, a Palestinian enclave on the eastern coast of the Mediterranean sea that borders Israel and Egypt.
A group of Hamas militants entered the festival grounds and opened fire on concertgoers who attempted to flee, killing at least 260 and taking an undetermined number of people hostage, according to the Associated Press.
Glazer and Valeanu were confirmed among the dead, and another Brazilian, Karla Stelzer Mendes, 41, is still missing. Israeli authorities have also reported that Brazilians are among the hostages taken by Hamas militants. Brazil's government has yet to confirm this.
Glazer, who served in the Israeli military, was born in southern Brazil and had lived in Israel for seven years. He worked as a delivery man and had dreamed of becoming a DJ one day. He went to the music festival with his girlfriend, Rafaela Treistman, and a friend, Rafael Zimerman.
When Hamas rockets began flying overhead, the three took cover in a nearby bunker, according to reports. Glazer posted a video on Instagram from inside the bunker depicting "horror movie scenes" during the attack.
The bunker was breached by militants, and Zimerman and Treistman managed to escape. Glazer did not make it out, his body was found on Tuesday, October 10.
After Glazer's death was confirmed, Treistman, his girlfriend, took to social media to pay tribute.
"Even when we were about to die, you never failed to welcome me, to calm me down. I owe you my life, you saved mine. If there is a hero in this whole story, that hero is you, my love," she wrote on her Instagram.
Valeanu, the second Brazilian confirmed dead in the attacks, is from Rio de Janeiro and had been living in Israel since 2015.
She reportedly studied communication and sociology at a university in Tel Aviv and was buried in Israel on Tuesday, October 10. Around 10,000 people reportedly attended her funeral.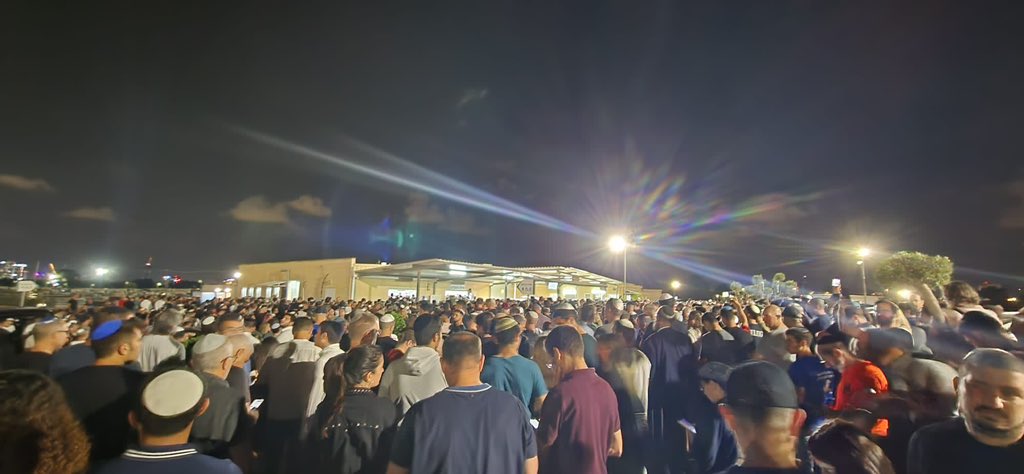 Brazilians caught up in the conflict
According to reports from the government, some 2,700 Brazilians in Israel and at least 30 from within Gaza have requested government assistance from Brazil to flee the conflict area.
Brazilian Shahed al-Banna, 18, lives in Gaza with her grandmother and sister. She recorded a video, shared by newspaper Folha de S.Paulo, in which she reported on the tension in the region. Shahed said Israel has warned it will bomb Gaza, but residents have nowhere to go.
"They warned that they will attack us. We are 20 people here, the majority are women and children, all innocent and not guilty. We don't have time to leave, we are afraid of being attacked. So we will stay here until the attack ends," she said.
Despite the dangers, others are opting to stay, for now.
Brazil Reports spoke to a Brazilian woman who lives in a communal settlement, known as a kibbutz, near the Gaza Strip. She has two daughters in the Israeli military and asked that we not share her name for fear of reprisal.
"I live in a region with several kibbutz," she wrote over WhatsApp. "The attacks began on Saturday, with many missiles. Some fell near my kibbutz, but they didn't destroy the houses. We ran to the shelters."
Luckily, no one in the woman's kibbutz was killed in the strikes, however, according to her, "we started receiving reports from neighboring kibbutzim and nearby towns about people dying in the streets."
"These are very, very difficult days. It's a catastrophe here," she said.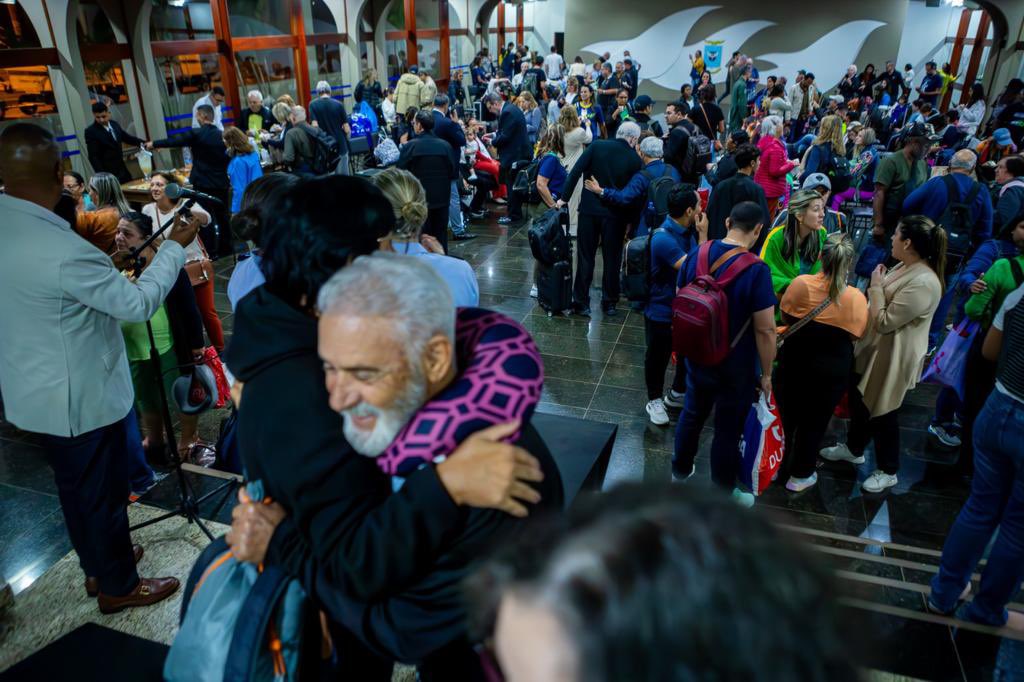 Brazil's role in the conflict's resolution
The Israel–Hamas war began just a week after Brazil took up the rotating presidency of the United Nations Security Council (UNSC). Brazil is a non-permanent member of the council.
On Sunday, following the attacks, Brazil called an emergency meeting intended to release a statement condemning the attacks, however, an agreement wasn't reached reportedly because Russia and China had opposed the joint statement.
President Luiz Inácio Lula da Silva, who is at his home recovering from hip surgery, wrote on X on Saturday: "In expressing my condolences to the families of the victims, I reaffirm my repudiation of terrorism in any of its forms."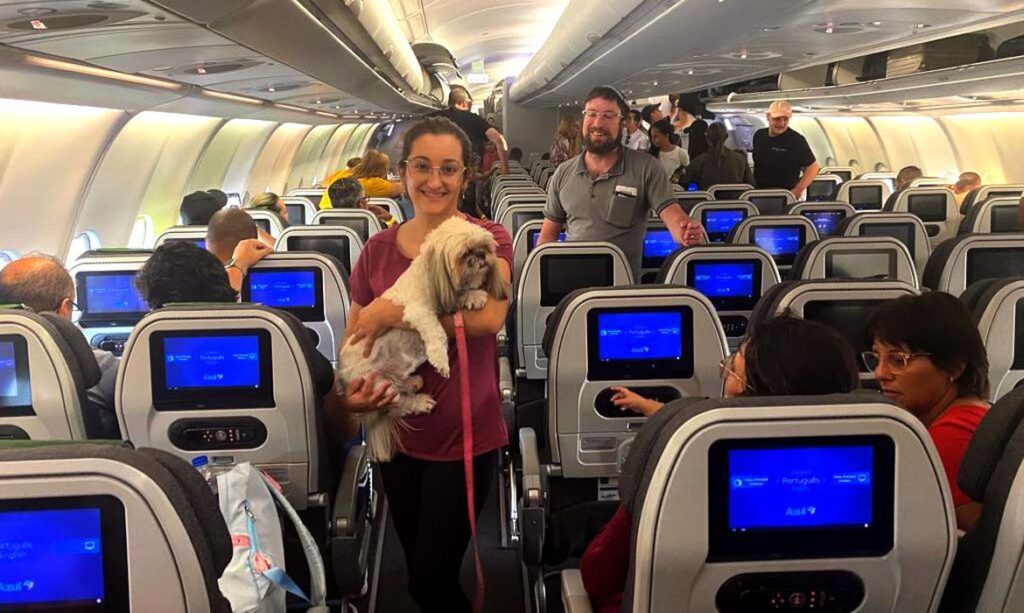 On Wednesday, he took to social media again, writing, "I want to make an appeal to the UN Secretary General, António Guterres, and the international community so that, together and urgently, we use all resources to put an end to the most serious violation of human rights in the conflict in the Middle East."
He added, "There needs to be a minimum of humanity in the insanity of war. An international humanitarian intervention is urgent."
As president of the UN Security Council, Lula said "Brazil will continue to work to promote peace and defend human rights in the world."
According to Reuters, Brazil's Foreign Ministry reaffirmed its commitment to a two-state solution between Israel and Palestine.