São Paulo, Brazil — Two years and two days after supporters of former United States President Donald Trump shocked the world with the invasion of the U.S. Capitol, this Sunday, January 8, Brazil lived out its own version of an assault on its government.
Thousands of supporters of former President Jair Bolsonaro, who has persistently questioned the validity of the elections he lost to Luiz Inácio Lula da Silva last October, stormed government offices in the country's capital, Brasília, including the Supreme Court, Congress and the Planalto Palace, the official workplace of the president.
The acts of violence began during the afternoon. Grouped in front of the Army headquarters in Brasilia, the demonstrators marched towards Praça dos Três Poderes, where the headquarters of the country's legislative, judicial and executive powers are located.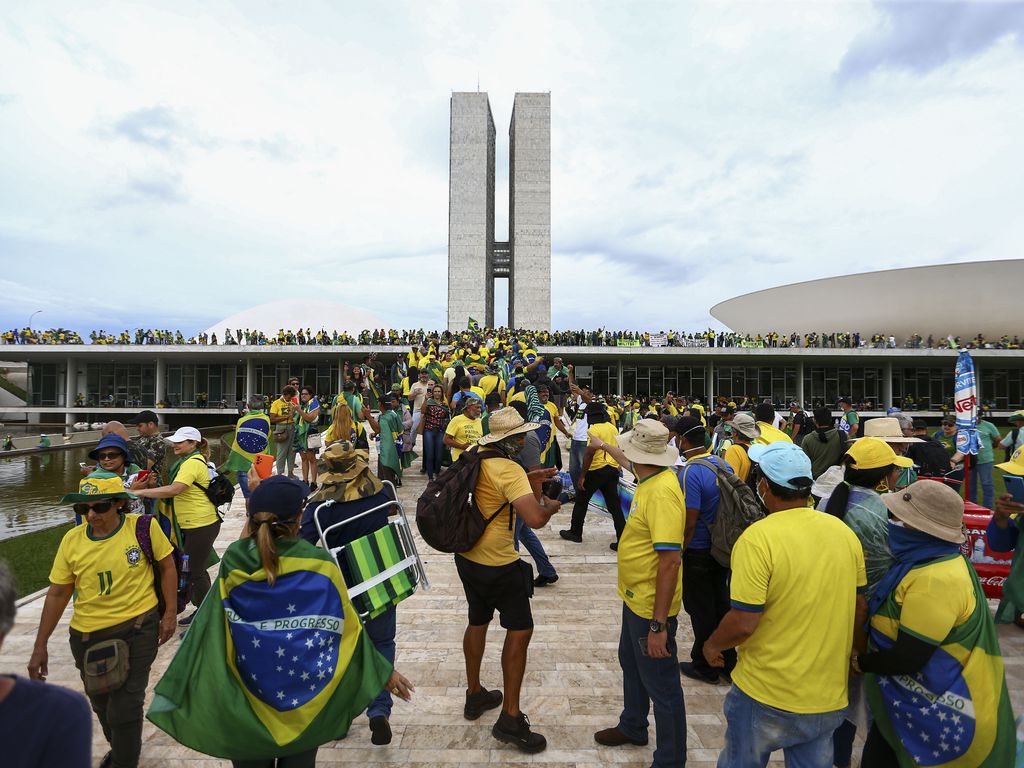 Wearing green and yellow, typical of the Bolsonarist movement, and carrying Brazilian flags, the mob didn't encounter much resistance from the small groups of police guarding the plaza.
After about a minute, they knocked down metal barriers and breached the plaza. Reports from local media and videos on social media show there was little to know attempt by the security forces to prevent the mob from breaching the government compound.
After entering the governmental offices, Bolsonaro supporters were seen on social media vandalizing Brazil's lower house, the Chamber of Deputies, the Senate, as well as the Supreme Court, all of which were not in session on Sunday.
Glass was broken, doors torn from their hinges.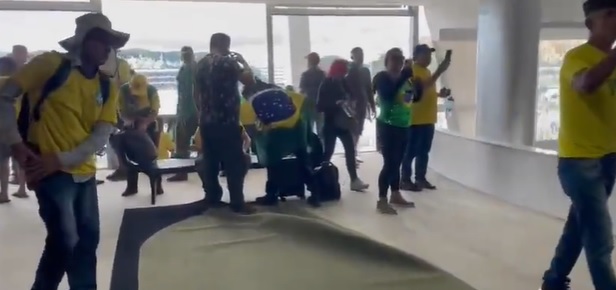 The mob also destroyed parts of the Planalto Palace, the workplace of current President Lula, who was traveling in the state of São Paulo at the time of the assault on the building.
Former President Bolsonaro has been in Florida since just before Lula's inauguration last week. His administration had said it was cooperating with the peaceful transfer of power, however, it remained relatively silent on the actions of Bolsonaro supporters leading up to today's assault on the government, which included rioting in the streets, pressuring the military to intervene in elections, and even a thwarted Christmas Eve bomb plot to cause chaos at Brasília's international airport.
The former president has yet to comment on Sunday's attacks.
Developing story…