São Paulo, Brazil – Brazil's President-elect Luiz Inácio Lula da Silva has nominated the country's first female health minister. Nísia Trindade leads Latin America's largest health research institution (Fiocruz) and helped produce millions of COVID-19 vaccines during the pandemic. She'll be tasked with increasing vaccination rates and bringing science back into a health ministry that was virtually discarded by outgoing President Jair Bolsonaro.
Trindade is a sociologist and career researcher at the Oswaldo Cruz Foundation (Fiocruz) in Rio de Janeiro, where she's been the foundation's president since 2017. During the pandemic, her team conducted research and she negotiated with the University of Oxford for Fiocruz to produce and distribute the AstraZeneca vaccine, which was applied to millions of Brazilians.
Under Trindade's administration, Fiocruz became the first institution in Brazil to produce and distribute a vaccine against COVID-19 to the Ministry of Health. Trindade's performance during the pandemic reportedly caught the attention of Lula's team, who then invited her to lead the Ministry of Health.
Trindade's nomination was celebrated by specialists and even by the World Health Organization. On Twitter, the WHO Director General, Tedros Adhanom, congratulated his "friend Nísia" for being the first woman to hold the position in Brazil. "All the best and I look forward to working together in the coming years to advance health for all," he said.
Many challenges ahead
One of Trindade's main challenges at the ministry will be to recover vaccination rates, especially for children, which dropped during the administration of President Jair Bolsonaro, a vaccine skeptic.
The future minister herself defined vaccination as a priority in her administration. "We are going to establish a vaccination target for all age groups with the vision of recovering vaccination coverage in Brazil. We are going to strengthen the National Immunization Program", she said.
Read more: Falling vaccination rates worry experts as Brazil launches new polio immunization campaign
She recalled that Brazil's national vaccination program will complete 50 years in 2023 and said that "it is not possible to have setbacks in this area. "We are going to think of immunization as a national effort, which will involve health, schools, and the area of ​​social development."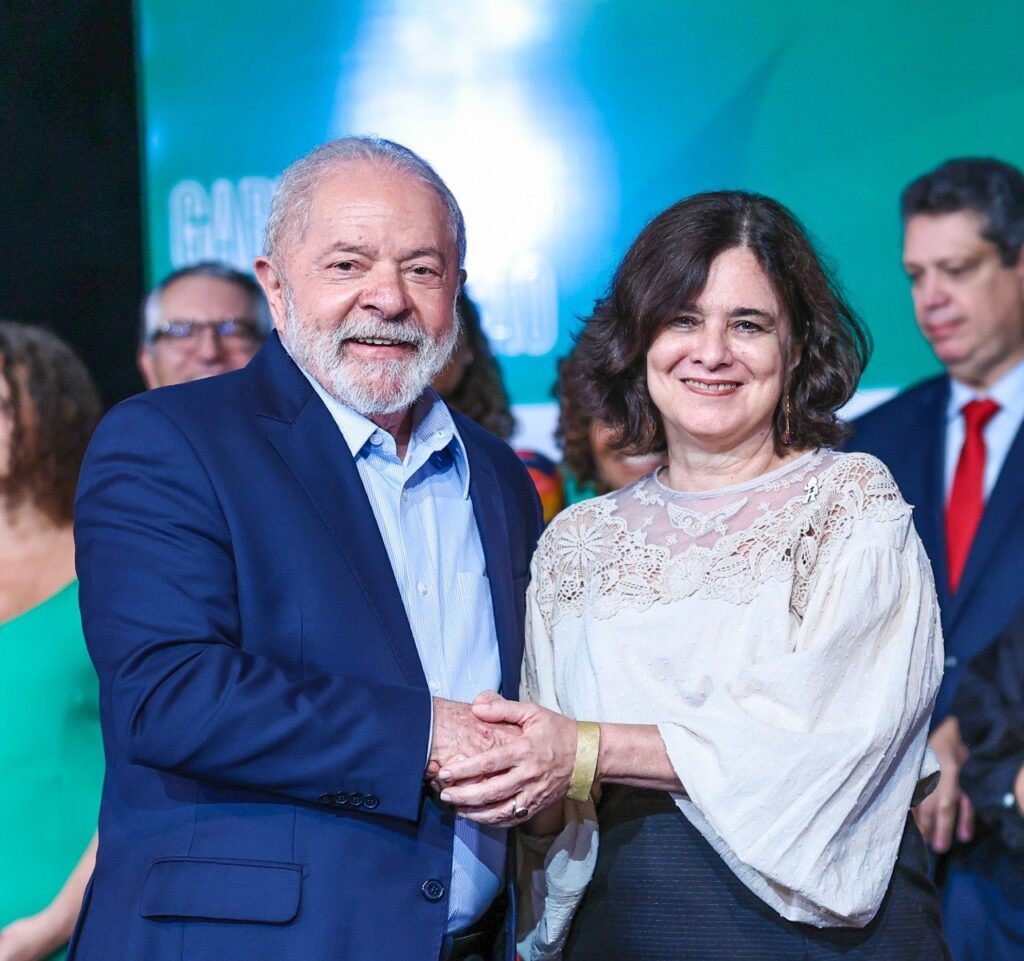 Trindade also intends to strengthen SUS, the Brazilian public health system, and resume investments in programs such as Farmácia Popular (Popular Pharmacy), which distributes medicines to needy populations. "The idea is to use the full potential of SUS, with its own services."
According to the doctor and public health lawyer Daniel Dourado, the position of minister of health is "essentially political." He told Brazil Reports that Trindade will have the crucial mission of re-establishing the role of the ministry as federal manager of the SUS, "which has been abandoned in recent years," and rebuilding dialogue with states and cities.
"In relation to vaccination, it's worth remembering the fundamental role that Nisia's administration played in the pandemic. Still in 2020, Fiocruz made the very right bet of signing a contract with AstraZeneca for vaccine production in Brazil," Dourado said.
The challenge now, according to Dourado, is "to restore the national immunization program and develop communication work" for the population to get vaccinated correctly again.
A worrisome outlook on Brazil's health sector
Transition team coordinator and vice president-elect Geraldo Alckmin has called the health situation in Brazil "disastrous."
When delivering the transition report, which analyzed each section of government, Alckmin highlighted the need to prioritize the health sector. "Bolsonaro's management in the health area was disastrous," he said.
As an example, Alckmin highlighted the drop in vaccination rates: the number of children under seven years with vaccination monitoring dropped from 68% in 2019 to 45% in 2022.
He also said that 50% of children under four years old didn't take the second dose against polio, a disease eradicated in Brazil since 1989.