São Paulo, Brazil — With Christmas approaching, flights across Brazil are being delayed and canceled as an airline workers' strike enters its fourth day. Airline employees have been striking daily from 6:00am to 8:00am in nine major airports in the country since Monday.
According to the workers' union, the strike seeks to recover workers's losses during the pandemic and increase wages "in view of the high prices of airline tickets that have generated increasing profits for companies." The union is also calling on airlines to respect rest days for pilots and flight attendants. 
"We seek improvements in remuneration, in our quality of life, improvements in the quality of our service. We are on the right path," said Henrique Hacklaender, president of the union.
He added, "The contingent must continue showing its strength and strike at the airports, paralyzing flights, so that the objectives are achieved."
The strike affects the nine main airports in Brazil, including the capital Brasília and the two terminals of the country's largest cities, São Paulo and Rio de Janeiro. From the beginning of the strike until Wednesday afternoon, there were at least 79 delays and 52 cancellations at Congonhas-São Paulo Airport and 111 delays and 72 cancellations at Santos Dumont Airport in Rio de Janeiro.
In addition to the strike, heavy rains in the south and southeast of Brazil this week have also impacted flights. Santos Dumont airport was the most affected by the bad weather and was closed for more than an hour on Wednesday.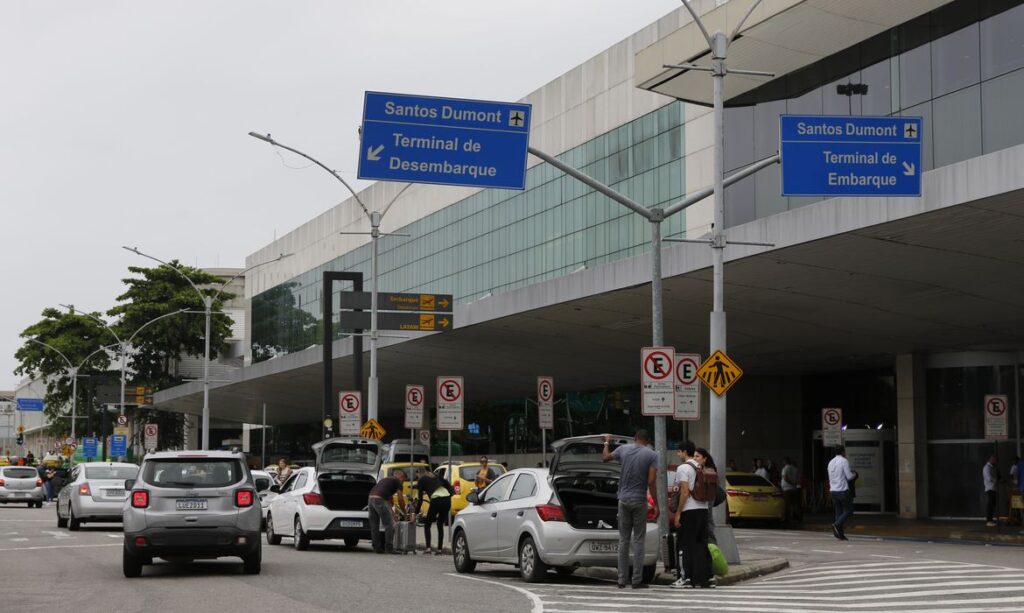 Recommendations for passengers
The National Civil Aviation Agency (Anac) suggests that passengers check with the airlines before going to the airports affected by the strike or, in case of cancellation, to reschedule the flight.
Anac also announced that airlines must keep passengers informed every 30 minutes about the expected departure of delayed flights and offer food, water, and internet to passengers that are awaiting delayed flights.
Additionally, airlines must guarantee re-accommodation and full refunds, at the decision of the customer, when there is a delay of more than four hours or a cancellation.
Response from airlines
The National Union of Airline Companies released a statement and said that the price of airline tickets was strongly impacted by the Covid-19 pandemic, the devaluation of the real against the dollar, and the invasion of Ukraine by Russia, which resulted in the increase of fuel prices.
The union says that from 2016 to 2021, airline companies accumulated losses of R$ 41.8 billion (USD $8.3 billion).
They also said that they're negotiating with the union to bring an end to the strike in an effort to service passengers, especially during the high travel season.