São Paulo, Brazil — Luiz Inácio Lula da Silva visited the United States for the first time since beginning his third term as Brazil's president. 
He was invited by President Joe Biden via a phone call on January 9, a day after supporters of former President Jair Bolsonaro stormed Brazil's government offices in what has been labelled a January 6th-style attack on Brazilian democracy, modelled after supporters of former President Donald Trump who attacked the U.S. Capitol on January 6, 2021.
The similar experiences shared by the leaders of two of the largest economies in the Western hemisphere opened the conversation between them in the White House's Oval Office on Friday, February 10.
"We have some problems to work together: To never allow a new chapter of the Capitol to occur and to never allow what happened in Brazil to happen again," said Lula in respect to the two nations' shared defense of democracy.
Biden said that the two countries are strong democracies that have prevailed when harshly tested and called for the protection of democracy to be a global commitment.
"We must continue to defend together the democratic values that constitute the core of our strength, not only in the hemisphere, but in the world," he said.
Then, the two spoke about climate change and environmental preservation. Without providing details, Lula suggested the creation of a global mechanism that forces countries to comply with the agreements signed on international climate targets.
"If there is not strong global governance that makes decisions and that all countries are obliged to comply, [environmental preservation] will not work," Lula said. "I don't know which forum, I don't know if it's the UN, G-20, or G-8. But we have to do something to oblige countries, congresses and business people to accept decisions that we make at a global level."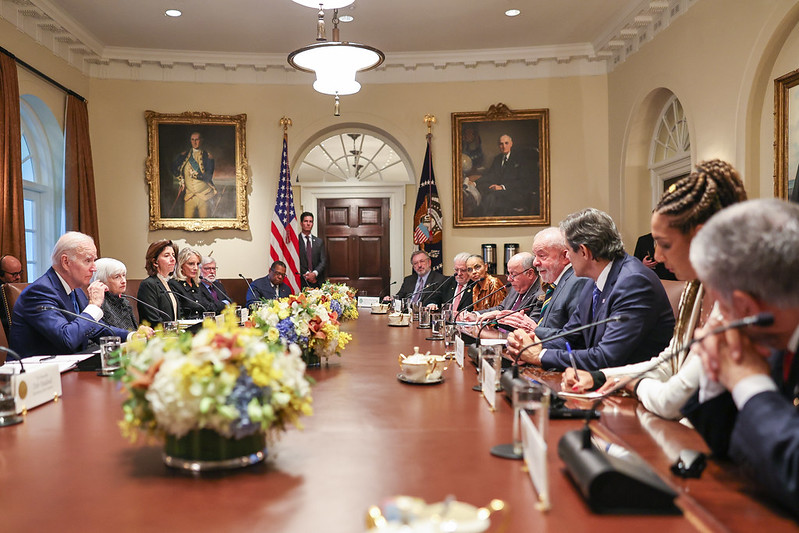 Speaking specifically about the Amazon, Lula reaffirmed his commitment to zero deforestation in the region by 2030 and to make the Amazon a shared research center for the world. Brazil's president criticized the actions of his predecessor, Bolsonaro, in relation to the environment.
"In recent years, the Amazon has been invaded by political irrationality, human irrationality, because we had a president who ordered deforestation, ordered mining to enter indigenous areas and ordered mining in the forests," he said.
The two countries, who drifted apart after Biden's election in 2020 and before Lula took over the office this January, showed solidarity and excitement for cooperation.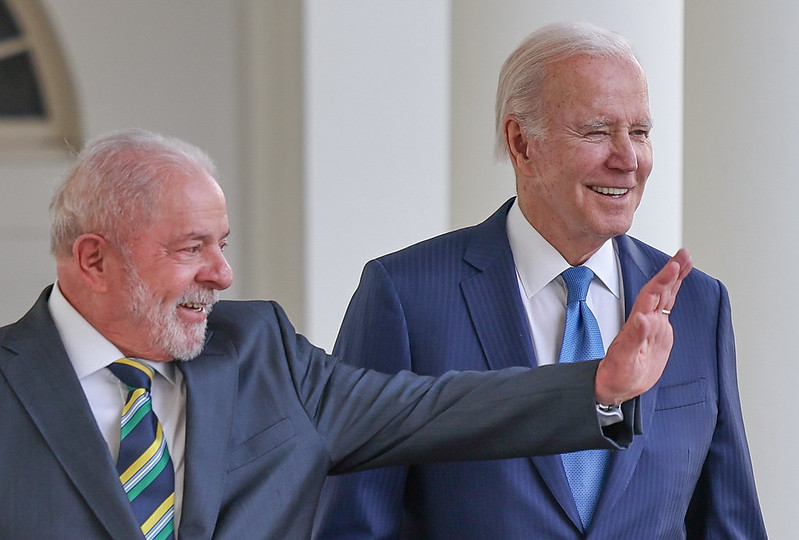 Biden thanked his Brazilian counterpart for his "commitment to advancing our partnership."
"This is an important moment for our countries and I believe for the whole world. I personally look forward to working with you with optimism. Thank you for your presence," Biden said.
In a joint statement after their meeting, the United States announced its intention to join the Amazon Fund.
Frozen during the years of Bolsonaro as president of Brazil, the Amazon Fund receives payments based on achieved goals of deforestation reduction and preservation of the Amazon forest. Germany and Norway are the main donors of the mechanism.
Read more: Germany resumes payments to Brazil's Amazon Fund to protect environment, indigenous peoples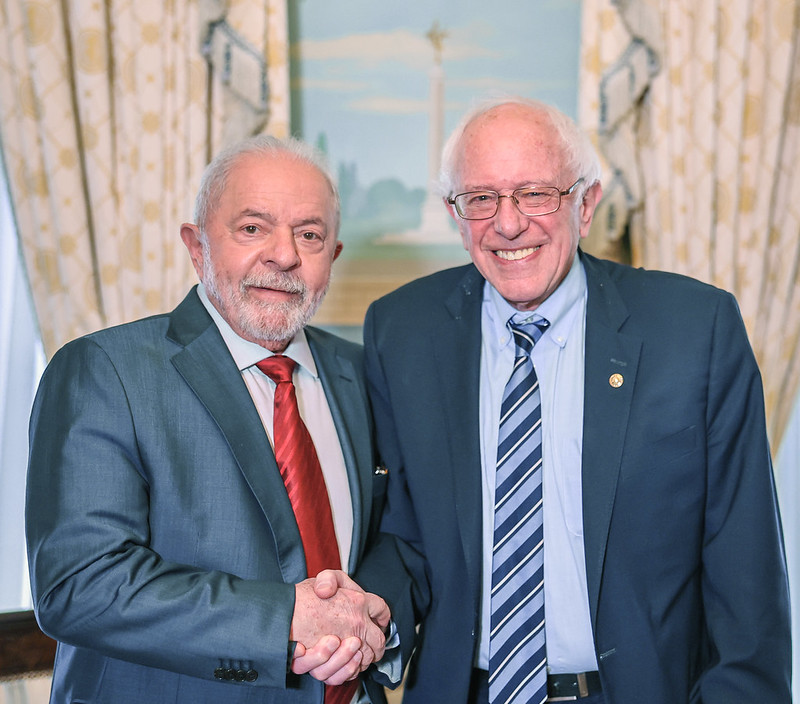 During his trip to Washington, Lula also met with Democratic Senator Bernie Sanders and party representatives at Blair House, where the Brazilian leader is staying in Washington. He also met with members of the American Federation of Labor and Congress of Industrial Organizations.