After 47 days of intense campaigning, candidates for Brazil's presidency today will end their campaigns and await the result of the election on Sunday, October 2. Here's a look at how the two frontrunners, current President Jair Bolsonaro and former President Luiz Inácio Lula da Silva, are spending the last day before elections.
According to Brazilian electoral law, campaign activities such as rallies and speeches are restricted on the day before the vote.
However, candidates can canvas neighborhoods and speak face to face with voters (provided they don't use any sound enhancing equipment). And that's precisely what Bolsonaro and Lula did on Saturday.
Lula ends his campaign in São Paulo
Lula, who leads the race with between 47% and 50% of voter intentions in the polls, was in São Paulo in the early afternoon on Saturday to meet with his supporters.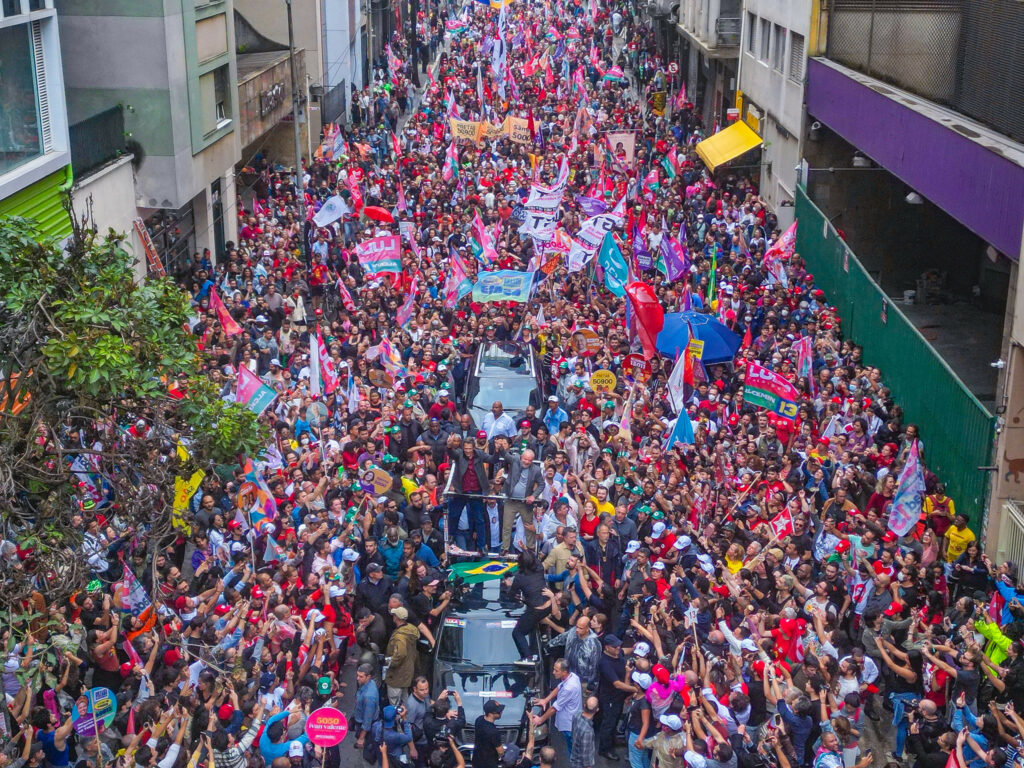 He was accompanied by his vice presidential running mate, Geraldo Alckmin, as well as other candidates from the Workers' Party (PT) running for office in the State of São Paulo.
The light drizzle of rain that fell on a crowd that had gathered to see the former president at the intersection of Rua Augusta and Paulista Avenue did not dampen the excitement.
Lula waved to his supporters from a vehicle transporting him, and leaned out of the car to chat and pose for photos.
Crowd estimates were in the thousands for this last public appearance before tomorrow's elections.
On Sunday, Lula will vote in his home city of São Bernardo Campo, and will later travel to a hotel in São Paulo where he will monitor the counting of votes.
Bolsonaro riding around São Paulo and Santa Catarina
This morning, President Bolsonaro, currently trailing Lula in the polls with between 31% and 34% of voter intentions, flew from the capital Brasilia to attend a motorcycle ride with his supporters in São Paulo.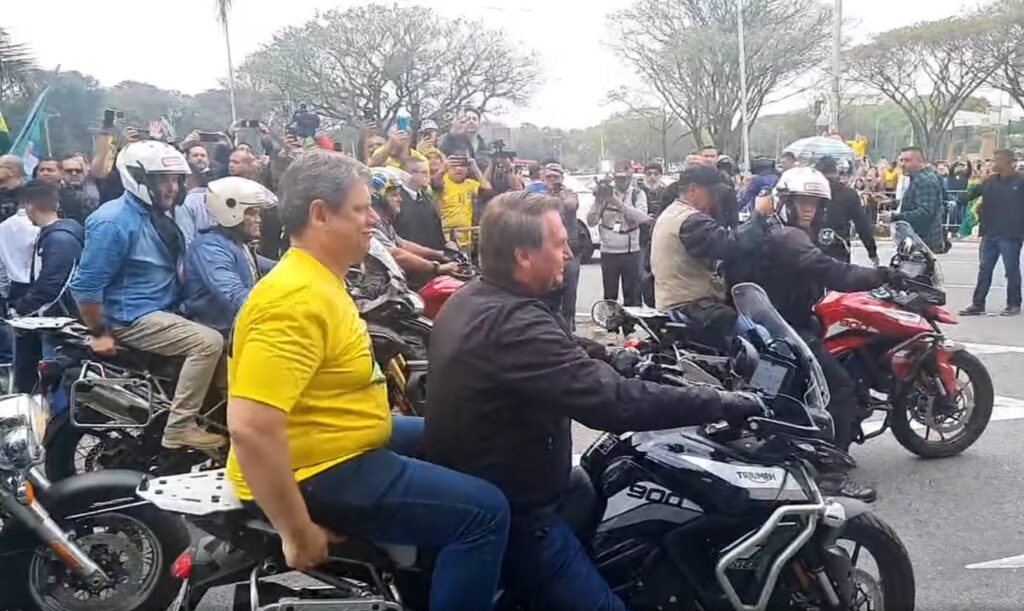 His motorbike-loving backers greeted him with cheers as he led a caravan through the streets of São Paulo. Bolsonaro was seen smiling, chatting with supporters, and posing for photos. Hundreds of motorcyclists followed him along the way.
From São Paulo, Bolsonaro flew to Santa Catarina, in southern Brazil.
The state is a hotbed for his political base, where the current president leads heavily in the polls with 58% of voting intentions compared to Lula's 29%, according to the poll released this Saturday by Ipec Institute.
In Santa Catarina, Bolsonaro once again held a motorcycle ride, followed by thousands, in the city of Joinville. (Such motorcycle rallies have become a trademark of Bolsonaro campaigns.)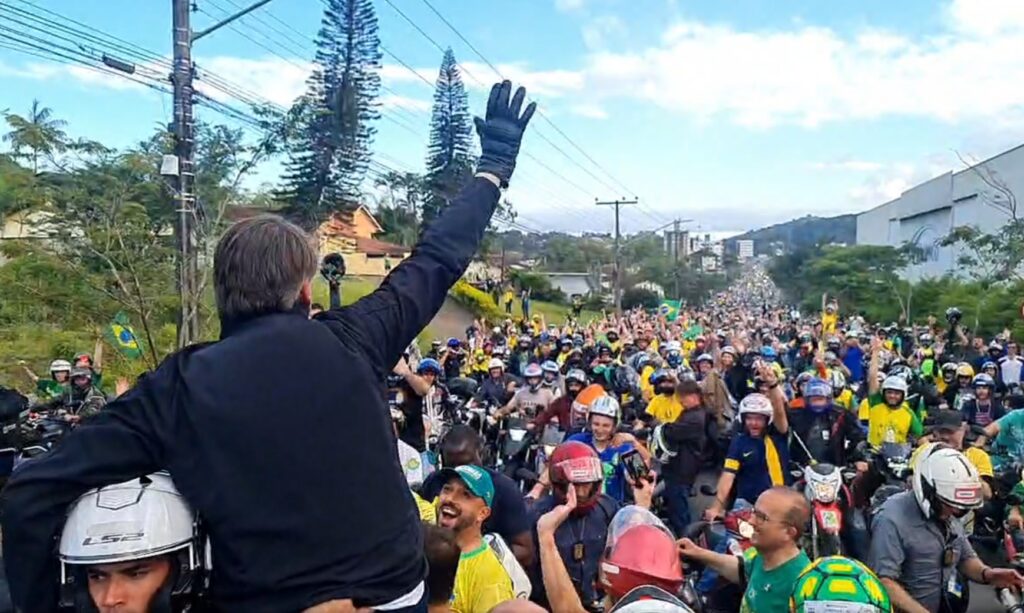 Tomorrow, Bolsonaro will vote in the morning in Rio de Janeiro and return to Brasilia to follow the election results.
Brazil's polls close tomorrow at 5:00pm (GMT-3) as the first round of elections will come to an end. In order to avoid a run-off election later in the October, one candidate must receive over 50% of valid votes.