São Paulo, Brazil — Brazil's President-elect Luiz Inácio Lula da Silva's speech at COP 27 delivered what the world needed to hear from one of the most important countries related to the climate change crisis.
The country's next president promised to take care of the environment and indigenous peoples respectively and to restore ties with the international community.
Among the specific goals announced, his commitment to end deforestation and the devastation of Brazilian biomes by 2030 and the creation of the Ministry of Indigenous Peoples — a way of empowering indigenous populations within the federal government — stand out.
Brazil is the fourth largest country in the world in terms of land area. Across its 8,515,000 km², the country is home to six biomes: The Pampa, Caatinga, Cerrado, Atlantic Forest, Pantanal and Amazon.
According to the Instituto de Pesquisa Ambiental da Amazônia (IPAM), a non-governmental research organization specializing in the Amazon,, the Amazon rainforest occupies 7% of the entire Earth's surface and is home to more than half of the planet's biodiversity. The forest's evaporation and transpiration process helps maintain climate balance across the globe — more than enough reasons to justify any and all initiatives for its preservation.
Unfortunately, preserving the rainforest has not been one of the priorities of the current Brazilian government, led by Jair Bolsonaro. In fact, what happened in recent years was a structured process that facilitated the degradation of the region based on measures that weakened the institutions responsible for protecting the rainforest, especially the Brazilian Institute of the Environment and Resources (IBAMA).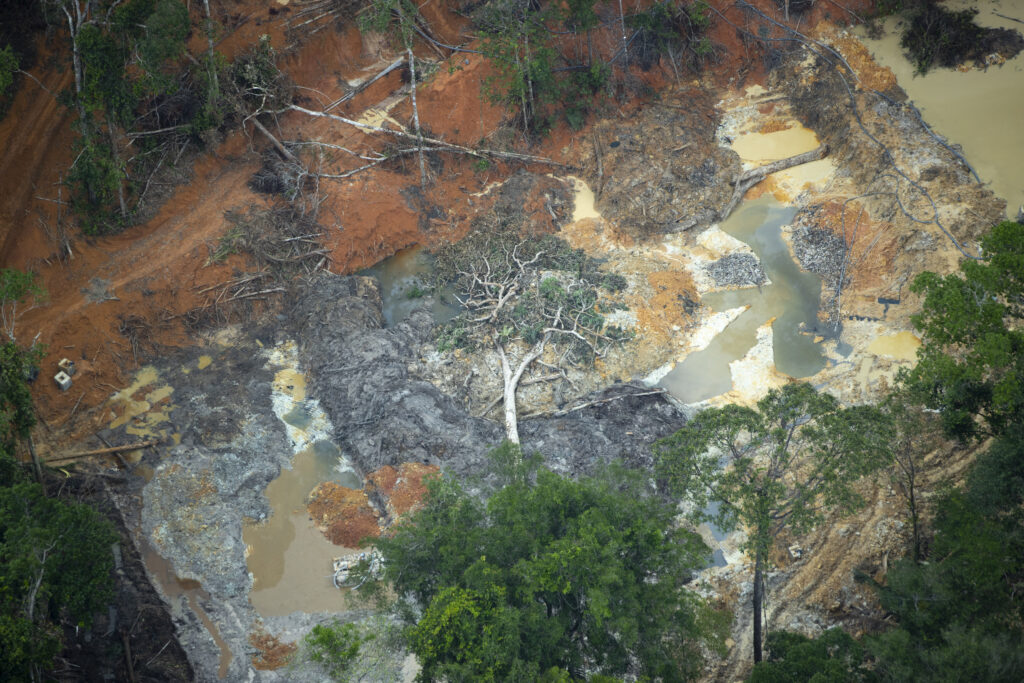 Under the Bolsonaro administration, IBAMA has slowed its administrative processes as well as the issuance of fines to violators. In practice, this leaves land invaders and other criminals unpunished. Other practices also contributed to the weakening of IBAMA's oversight,such as the reduction of employees' working hours and obstacles to their field work.
By the end of Bolsanaro's presidential term on December 31, 2022, more than 40,000 km² of the Amazon will have been deforested on his watch. The annual rate of deforestation more than doubled between 2019 and 2021 compared to rates recorded until 2018, raising destruction to levels never seen before.
This year alone, projections by the National Institute for Space Research (INPE) indicate that deforestation in the region will be close to 15,000 km².
Bolsonaro's contempt for the environment is flagrant, and the Brazilian president has never participated in any UN Climate Change Conference.
Given the past four years of destruction in the Amazon, Lula's words at COP 27 are that much more important.
The speech can be considered historic since it rescues a commitment that Brazil should never have given up on: the preservation of its biomes, especially the Amazon.
"There is no climate security for the world without a protected Amazon," said the president-elect at COP 27. "We will spare no efforts to bring deforestation and the destruction of our biomes to zero by 2030."