São Paulo, Brazil — Officials in Brazil are on high alert ahead of Sunday's inauguration of incoming President Luiz Inácio Lula da Silva. On Saturday, a bomb plot was uncovered and an alleged supporter of out-going President Jair Bolsonaro was arrested, later telling police that he intended to "create a scene of chaos and force an intervention by the army" to reverse the elections.
According to reports, the bomb was discovered inside a fuel truck that was heading to the airport in the capital city of Brasília. The driver of the truck called police when he discovered what was later confirmed to be a bomb.
Hours later, police arrested a suspect, 54-year-old George Washingtom de Oliveira Sousa, a gas station manager from the northern state of Pará. Oliveira Sousa reportedly confessed to the attempted terrorist attack, but his lawyer said his confession was full of "contradictions," according to Reuters.
Authorities have reported that Oliveira Sousa has been in Brasilia since November, participating in anti-democratic protests in support of Bolsonaro, including camping out in front of a military barracks where Bolsonaro supporters have been pressuring the army to intervene in Brazil's elections.
He reportedly told police that the attack on the airport was inspired by President Bolsonaro's own words.
According to a police report seen by Reuters, Oliveira Sousa said in a statement that "what motivated me to buy the guns were the words of President Bolsonaro, who always emphasized the importance of civilians being armed by saying, 'An armed population will never be enslaved.'"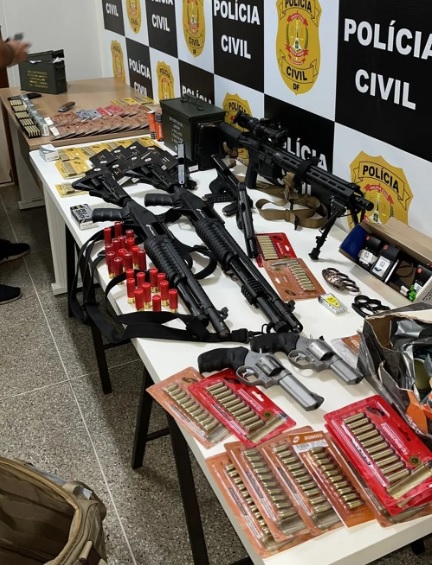 He also reportedly spent R$160,000 (USD $32,000) on heavy weaponry, including guns and explosives, despite receiving a monthly salary of just R$5,000 (USD $1,000) at the gas station, bringing into question if there were perhaps accomplices that financed the thwarted attack.
Robson Candido, a local police official, said Oliveira Sousa managed to activate the bomb, but it did not explode.
"The expertise tells us that they tried to activate the equipment, but I don't know why, perhaps even due to technical inefficiency, they were unable to explode it. But the intention was to explode it and cause chaos," the official said.
According to Brazilian Anti-Terrorism Law, it is classified as terrorism "to use or threaten to use, transport, store, or carry explosives, toxic gasses, poisons, biological, chemical, nuclear contents or other means capable of causing damage or promoting mass destruction." Convictions can result in anywhere from 12 to 30 years in prison.
Heightened tensions ahead of Lula's inauguration
Bolsonaro hasn't publicly commented on the bomb plot, and his outgoing Minister of Justice, Anderson Torres, said via Twitter that the case would be investigated.
Incoming Justice Minister Flávio Dino and incoming Minister of Defense José Múcio met with Ibaneis Rocha, governor of the Federal District where Brasília is located, to beef up security in case of more violence from Bolsonaro supporters.
Yesterday, an abandoned backpack found near a hotel where Lula is staying in Brasília prompted a bomb scare, but was later discovered to contain personal items.
Security is being beefed up in the capital ahead of Lula's inauguration on Sunday, including around the president-elect's hotel.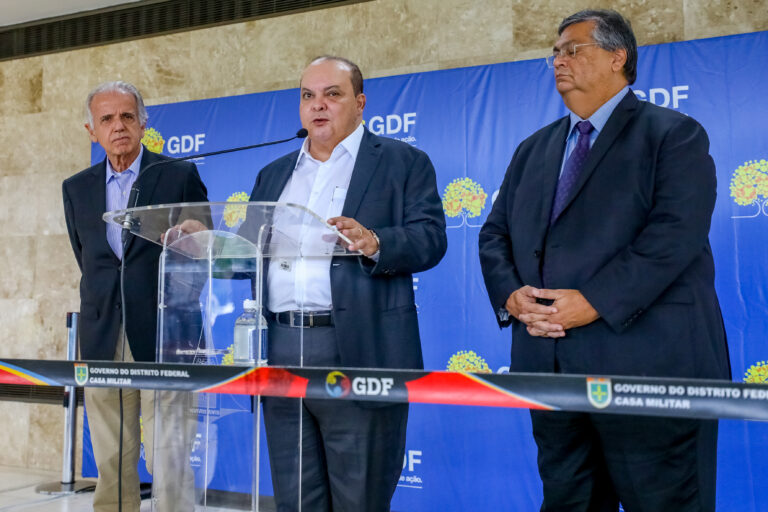 Some officials are also calling for Lula to use a covered, armored vehicle for his inauguration parade, breaking with Brazil's tradition of presidents waving to supporters from a 1952 Rolls-Royce Silver Wraith convertible.
During a press conference Tuesday, Governor Rocha promised that the entire staff of the Military Police of the Federal District will work on Sunday to avoid any incident. Incoming Justice Minister Dino promised a calm and peaceful ceremony.
"We are at peace right now. All Federal District police and equipment will be mobilized and will be used so that we have the most peaceful environment possible," he said.