São Paulo, Brazil — Brazil's Federal Police have arrested four people suspected of vandalism during a protest in the country's capital after the election certification ceremony of incoming President Luiz Inácio Lula da Silva earlier this month. Another seven people are being sought by authorities. 
On December 12, supporters of outgoing President Jair Bolsonaro attacked the Federal Police headquarters in Brasília, set fire to at least eight cars and buses and vandalized stores and other property.
The group turned violent after the arrest of José Acácio Tserere Xavante, a Bolsonaro supporter and indigenous pastor, who is accused of anti-democratic acts by the authorities.
During the riots, which lasted nearly four hours on the streets of Brasília, no one was arrested.
Read more: Bolsonaro supporters attack Brazil police headquarters, political experts say little risk to democracy overall
This Thursday, Federal Police carried out an operation against those accused of participating in the attacks. According to reports, 40 suspects have been identified, and the courts have authorized 21 search warrants and 11 arrest warrants across seven different states in Brazil. Among the four arrested are a pastor and a former candidate for mayor of a city in São Paulo, Klio Damião Hirano.
Hirano went live on social media during the riots inviting "patriots" to participate in an effort to block Lula's election. According to the police, she also camped out in front of military barracks in Brasília with other Bolsonaro supporters who had been pressuring the military to intervene in the elections.
Bolsonaro himself had sowed doubt about the legitimacy of elections months ahead of his loss in a move reminiscent of United States President Donald Trump.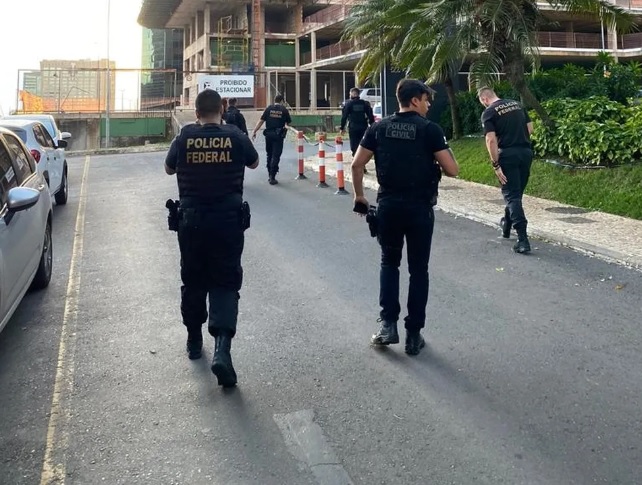 Police Chief Leonardo de Castro Cardoso, who led the investigation, said that among the targets of the operation were also suspects in the alleged bomb plot against the capital's airport, which was uncovered after the driver of a fuel truck identified a bomb hidden inside his vehicle on Christmas Eve. One person has already been arrested in the alleged terror plot.
Read more: Brazil officials on high alert ahead of Lula's inauguration after bomb plot uncovered
According to Castro Cardoso, "The targets of arrest warrants today, had the means to commit the acts, including Vaseline to set vehicles on fire," He added, "They committed acts of depredation to public and private property, and incited and attacked police officers who were working."
Authorities will also reportedly be investigating if there were any financial backers of the rioters.