Paraná's Atlético PR and São Paulo's Corinthians have become the first Brazilian football teams to sign partnerships with Hong Kong-based crypto startup Inoovi.
The bitcoin startup has created digital currency 'IVI' tokens for specific use within football. "IVI is a simple and utility token," explained Inoovi PR director Anthony Marie, who claims that they represent "innovation."
The young startup, founded by Loic La Cam, a visionary who is also the company's main investor, was set up in just January of this year. Fernand Danan is the company's CEO, with over 40 years of experience.
However, the recently-signed partnerships work slightly differently to a straightforward sponsorship, involving a 12-month grace period for the football teams to advertise the startup, via both their kit and website, whilst encouraging their players to invest in the tokens.
When the year-long grace period is up, the clubs are then able to begin using the digital currency in transactions such as new player contracts and salary payments.
Inoovi customers who choose to buy the tokens will also receive benefits from the football team partnerships. Advantages include access to VIP rooms during matches, meet and greet with players, opportunities to purchase signed kit and discounted tickets.
In a press conference about the new partnership, Mario Celso Petraglia, director of Atlético PR's Advisory Board, conveyed his enthusiasm at the new, modern innovation in Brazil's sports market.
Petraglia believes the new partnership will be an economic advantage for the club and provide a steady income, pointing out that "cryptocurrencies have been gaining value and we have no doubt about that."
"We are grateful and appreciative of this alternative that has been given to us," he said on behalf of the club, detailing his own plans to buy the digital currency as a personal investment.
He also asked for the patience and support of the club's fans, pointing out that he understands that the digital currency market is still incredibly complex and not the easiest to understand.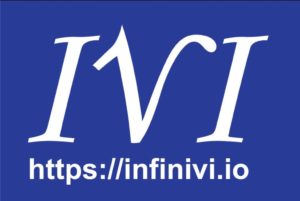 The startup's IVI token has experienced a significant increase in value since the announcement, jumping from $0.10 to $1.00, reported Portal do Bitcoin. However, as CNN pointed out, the tokens aren't yet visible on common cryptocurrency data aggregators such as CoinMarketCap and CryptoCompare.
Speaking to LatAm Tech, Inoovi PR director Marie explained the company's decision to invest in football, "We decided to bring cryptos to everyone: how could we succeed? Through sports, because almost everyone on earth is doing sport. What is the sport with the most players and fans in the world? Football. Which country is the king of football? Brazil. When was the best moment for first announcement? During the World Cup."
"We are very proud of these first partnerships with both Corinthians and Atletico," he added. "So many other football clubs are going to sign very soon…we are working on improving every day because the world is moving. We are moving all together. We are calling all sports clubs to join IVI. All fans to join IVI. A new era of sports is coming using this famous crypto blockchain technology."