São Paulo – When Brazilian professional soccer teams Coritiba and Athletico Paranaense kicked off their season in mid January in the southern city of Curitiba, there was something noticeably absent from their 40,000-seat stadiums: Men.
The two teams from the country's south made history by playing Brazil's first soccer match with only women and children spectators. Any males over 12 years of age were not allowed to enter the stadium as punishment for a fan brawl which took place during a match between the two teams on February 16, 2022.
After the brawl, Brazil's Court ordered that Coritiba must play one game without any fans, while Athletico Paranaense would have to play two games in front of empty stadiums.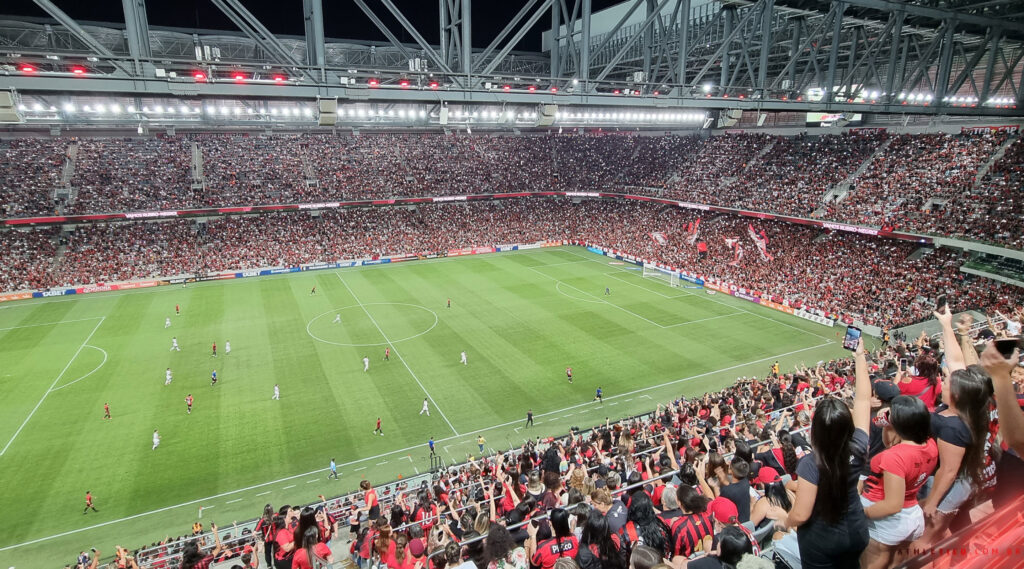 Presumably in a move to avoid ticket sale losses at the beginning of 2023's season, Coritiba officials appealed to the court to allow women and children to enter the stadium, citing that the violence was associated with grown men.
The court agreed and allowed entry to female and child soccer fans.
Both teams heavily marketed the testosterone-free matches on social media to much success.
For the first game between the two teams on January 15 at Coritiba's home field, Estádio Couto Pereira, around 9,000 women and children attended.
At their next match on January 21 at Athletico Paranaense's Arena da Baixada stadium, 32,000 fans showed up. And at the final game under the penalty ordered by the court, 37,000 women and children reportedly cheered their teams on.
Read more: An ESPN reporter harassed on camera highlights unsafe environment for women at Brazilian football matches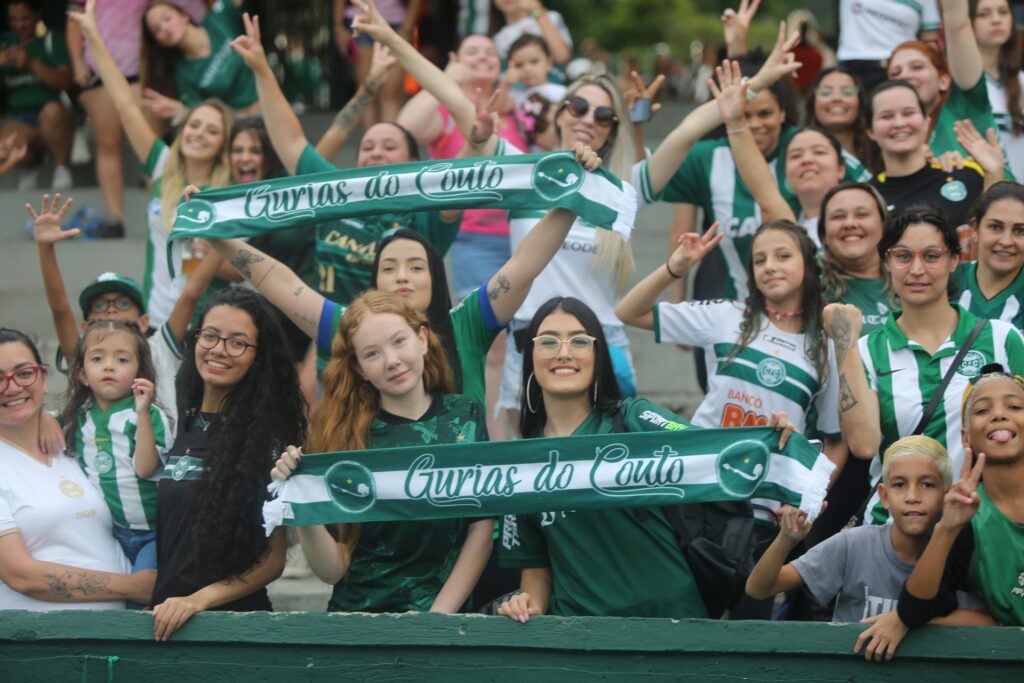 Yes, women can visit soccer stadiums!
Brazil Reports spoke to six women who attended the historic games. They described the emotion of seeing women occupying a space that, until a few years ago, was mostly occupied by men.
Lawyer Juliana, who supports Coritiba, said she avoided the stadium in recent years because of episodes of violence and harassment. With a game just for women and children, she felt safe and said that she had the best experience yet in a soccer stadium.
"During the game, the drums led by the women fans, tireless female voices singing throughout the game. A light and festive atmosphere. The feeling of belonging, that we are part of the team we love," she said.
Another Coritiba fan, psychologist Pamela Fernanda Venancio da Silva, said she felt free to cheer and to dress the way she wanted, without worrying about harassment or judgment from the normally male-dominated audience.
"You looked to the side and saw a fellow fan who was as happy and as free to cheer as you are, mothers breastfeeding their children with peace of mind," she said. "It was also a moment for women to show their strength and that the soccer stadium is our space too."
Psychology student and Athletico fan Jennifer Sarcedote said that the presence of only women and children made her more comfortable going to the stadium in shorts, something she had avoided in order not to be harassed by men.
"Football is beautiful, cheering is beautiful, but if we had that tranquility and respect in every game, it would be perfect, because a woman's place is also in the stadium. Women also love soccer and deserve respect," she said.
Mothers and daughters united in the love for football
Mothers and daughters also enjoyed the historic games together. Nurse Stefany Santos, an Athletico fan, went to the stadium with her mother, who hadn't attended a game for nearly 20 years. "She loved the energy, she got emotional and said she'll be back for other games," she said.
Lawyer Fernanda Luiza de Oliveira, a huge Athletico supporter, always goes to games with her father. This time, she was able to share her love for the team with her mother and said it was a unique experience that she will always remember.
"I had the pleasure of sharing with my mother the love I always shared with my father. And sharing it with the one who always understood and encouraged that love was so special," Oliveira said.
"It's amazing to let someone you love be part of your world, and Saturday was special not only for me, but for everyone who could share a little of that passion with mothers, grandmothers, sisters, nieces and others."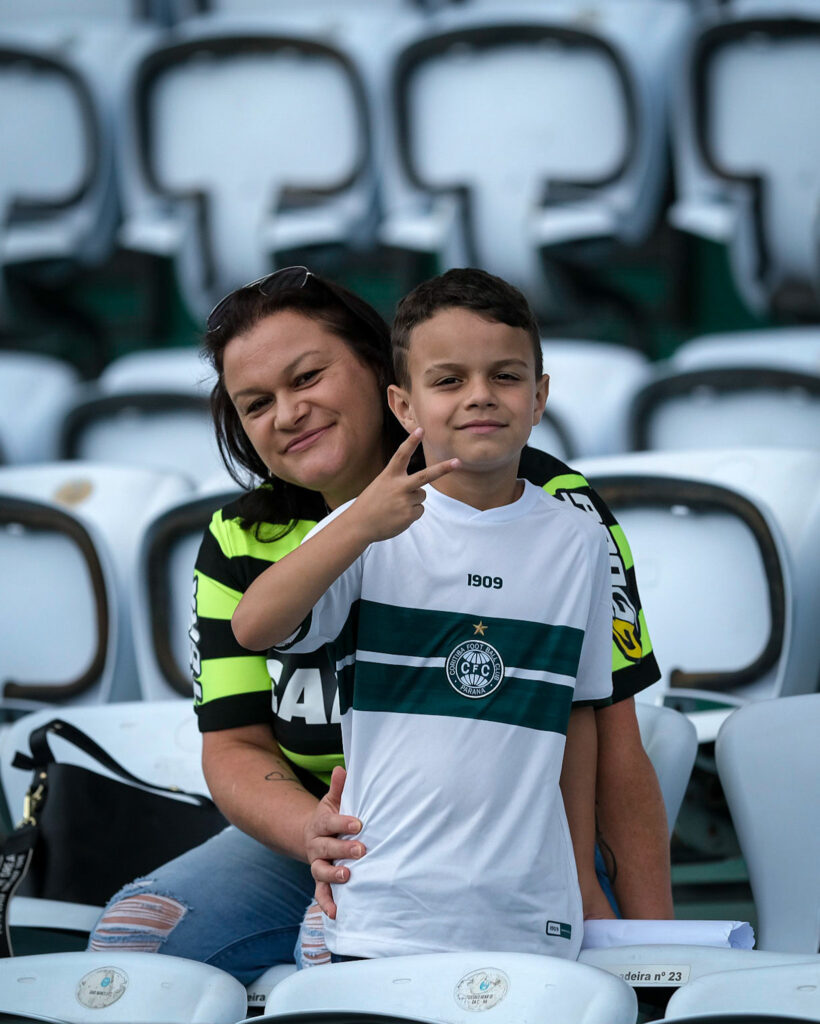 Journalist Talita Lima, who had not been to the stadium since 2015, took the opportunity to take her daughter to a game for the first time.
"For my daughter, it was even more special. The experience of being just with women, without harassment and [in a safe space], was unique. I haven't felt soccer this way in a long time."
Sexism is still strong in Brazilian football
Football is by far the most popular sport for Brazilians, but for women, going to stadiums to watch a match can be fraught with harassment, unwanted sexual advances and worse. A poll of visitors to the Mineirão stadium in Belo Horizonte, one of the largest in the country, showed that at least 55% of women have suffered or witnessed acts of sexual harassment at matches.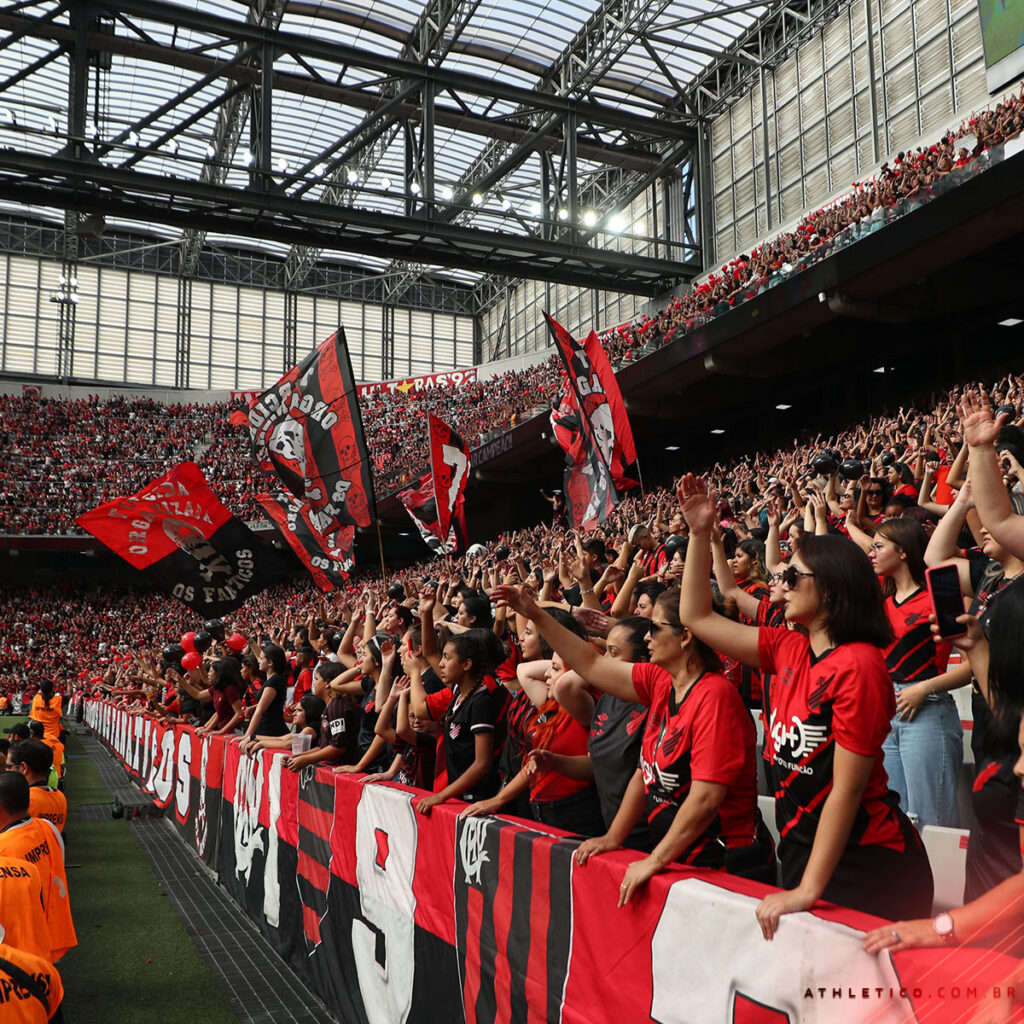 Another poll made by the Brazilian Public Security Forum, an association that gathers information about crimes in the country, showed that, on football match days, the number of threats against women increased by 23.7% and the amount of intentional physical aggressions against women increased by 20.8%.
According to the forum, the increase in violence against women is related to the values ​​of patriarchy that are still very present in the country, "and the game of football can act as a kind of catalyst, invigorating the values ​​of masculinity and the way in which certain men see themselves within a gendered power structure."