Read part two of the Future of Funai series here.
São Paulo, Brazil – For many in Brazil's indigenous community, the return of Luiz Inácio Lula da Silva to the presidency in January brings hope that his government will repair the institutions that protect indigenous peoples and their land that were nearly destroyed under the administration of outgoing President Jair Bolsonaro.
The largest of those institutions, the National Indian Foundation (Funai), was particularly affected. For every 10 jobs within Funai, only four roles are currently filled, and the lack of resources to protect indigenous communities has helped lead to a "deepening" violence against them, according to a recent report from the Indigenous Missionary Council (CIMI).
For a two-part series, Brazil Reports interviewed current and former Funai members, as well as people who belong to the indigenous communities they're tasked with protecting, to understand the level of damage suffered under Bolsonaro's administration, as well as their expectations to be able to function properly under Lula's new government.
In this first instalment, we will examine to what extent Funai has been gutted and the impact on the community it's supposed to protect.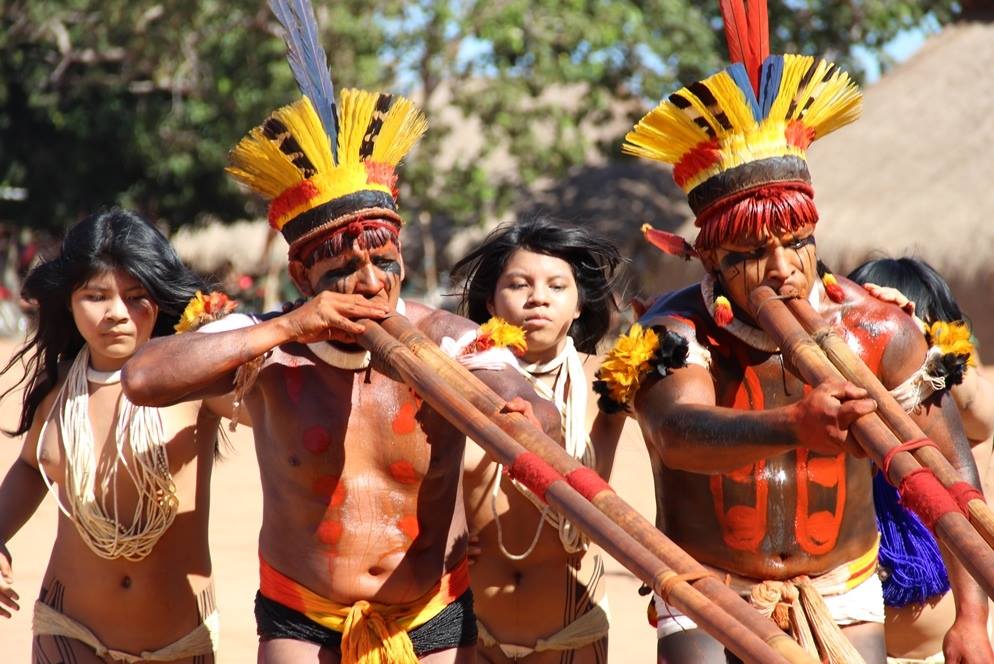 A four-year dismantling of Funai
Funai was established by Brazil's government in 1967 after its predecessor, the Indian Protection Service (IPS), was disbanded for atrocities against indigenous populations.
After the end of military dictatorship, Brazil's 1988 Constitution officially recognized indigenous peoples' rights to their land, and tasked Funai with demarcating that land to protect it from commercial exploitation and incursions by land-grabbers.
Indigenous rights protected in the constitution have been expanded and contracted at various points since, depending on the administrations in power. In 55 years of existence, Funai has been responsible for the demarcation process of 443 indigenous lands, which together correspond to 13.75% of the Brazilian territory, most of them in the Amazon forest region.
Funai was also influential in getting government ministries to adopt initiatives beneficial to indigenous communities, including the Ministry of Health's creation of a division to work exclusively with indigenous people, and the Education Ministry's creation of curriculums that emphasized respecting the cultural diversity of indigenous peoples.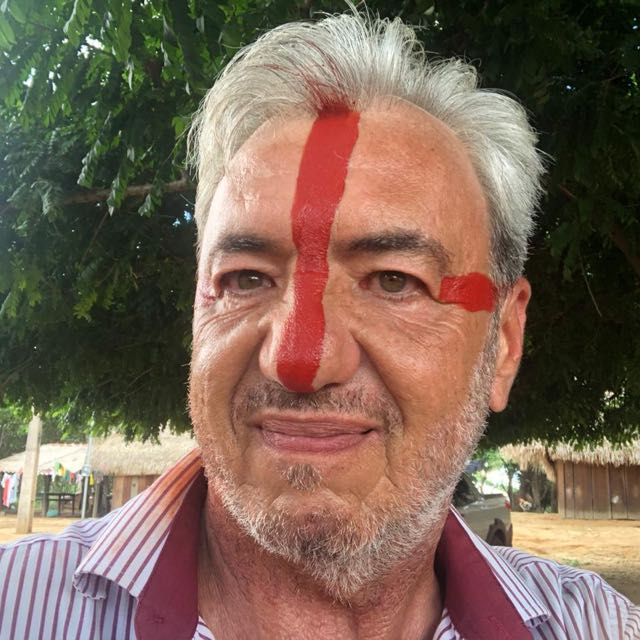 "An indigenist policy was formed along these lines, with the Brazilian state providing answers to the indigenous [people's] demands," said Marcio Santilli, the co-founder of Instituto Socioambiental (Socio-environmental Institute), a non-profit that defends Brazil's rainforest and indigenous peoples and the former chair of Funai from 1995 to 1996.
But over the past four years, Santilli told Brazil Reports, the country has witnessed the dismantling of its environmental and indigenous protection departments.
"We have had a fierce setback in this history with the generalized dismantling of the public structure. The demarcations are completely stuck. It took the Supreme Court to rule to force the federal government to launch a specific program to protect indigenous populations against the Corvid-19 pandemic." said Santilli.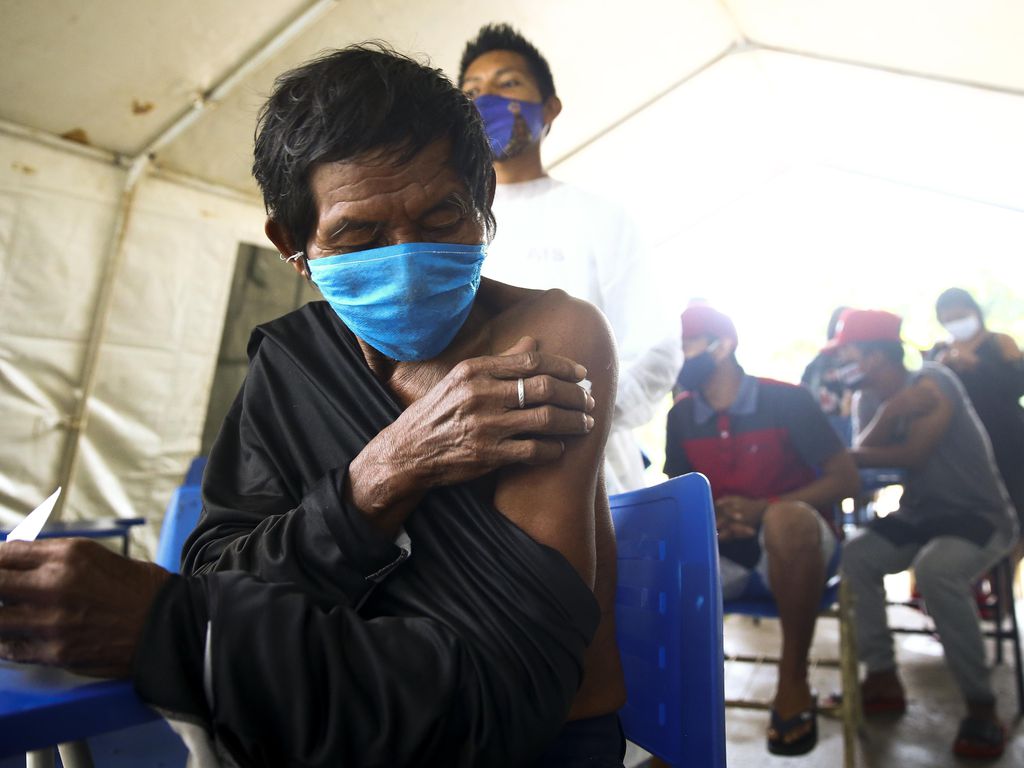 Santilli's sentiments are shared by Fernando Vianna, a current Funai employee and the chair of Indigenistas Associados (Associated Indigenists), or INA, an independent indigenous rights defense group.
In addition to staffing problems and lack of resources, Vianna recounted to Brazil Reports instances of internal sabotage by higher-level directors as well as unnecessary bureaucracy that effectively stalled out protection projects on indigenous lands.
According to Vianna, during Bolsonaro's administration, Funai employees who had dedicated years of service and were highly knowledgeable about specific crimes against indigenous communities were summarily replaced by others without any background knowledge, negatively impacting investigations into abuses against indigenous peoples.
Even Funai's current director Marcelo Augusto Xavier, according to Vianna, was put in place in 2019 because his predecessor, General Franklimberg Ribeiro de Freitas, was acting too far within the law and "was not satisfying the [land-grabbers'] appetite for fighting indigenous rights."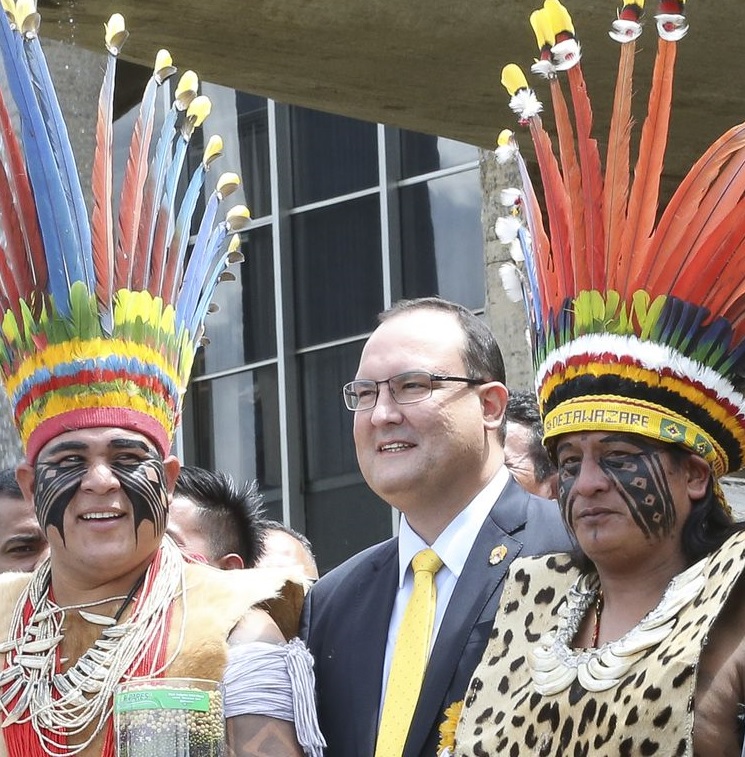 "He was placed there in a very strategic way and implemented an anti-indigenous policy within Funai," said Vianna.
Additionally, he said that bureaucratic processes were put into place that delayed approval of trips to inspect indigenous lands and it wasn't uncommon for Funai agents to submit inspection requests with detailed timelines for execution that would sit for approval for so long that the timelines expired and agents were forced to resubmit their requests.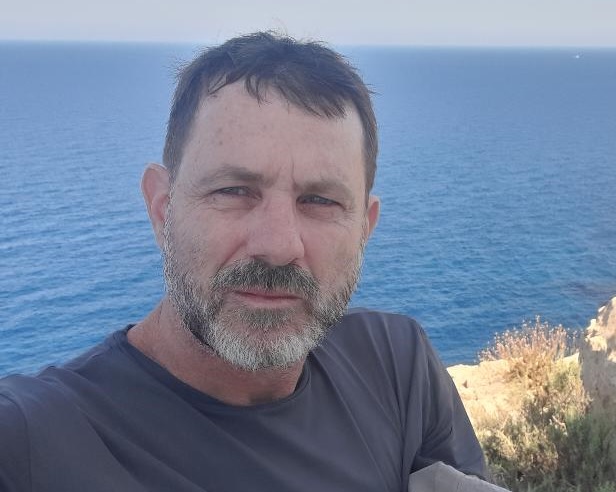 "There are various mechanisms that create obstacles to work," Vianna lamented.
Even more troubling, he said, was the treatment of violators of indigenous rights by the Bolsonaro government. With anger in his voice, the Funai employee recalled how mineral prospectors who invaded indigenous lands were invited to talks with the former Minister of the Environment, Ricardo Salles, in Brasilia.
"He took the guys on an official government jet to talk in Brasilia," said Vianna. "Instead of fighting their crime, you put them on an official plane, take them to Brasilia to talk about their activity? That happened a lot in this government."
Data from the Brazilian government show that Funai's budget has remained at around $600 million reais (USD $111 million) since 2018. However, the resources have not been fully used by the government.
In 2019, the first year of the Bolsonaro administration, Funai had R$613 million (USD $113 million) in its budget, of which R$500 million (USD $92 million) were used. The following year, the budget increased to R$625 million (USD $116 million) with expenditures of R$509 million (USD $94 million)
This year, Funai has a budget of R$618 million (USD $114 million), but so far has spent R$ 431 million (USD $80 million), the lowest in recent years.
Demarcation of indigenous lands stalls under Bolsonaro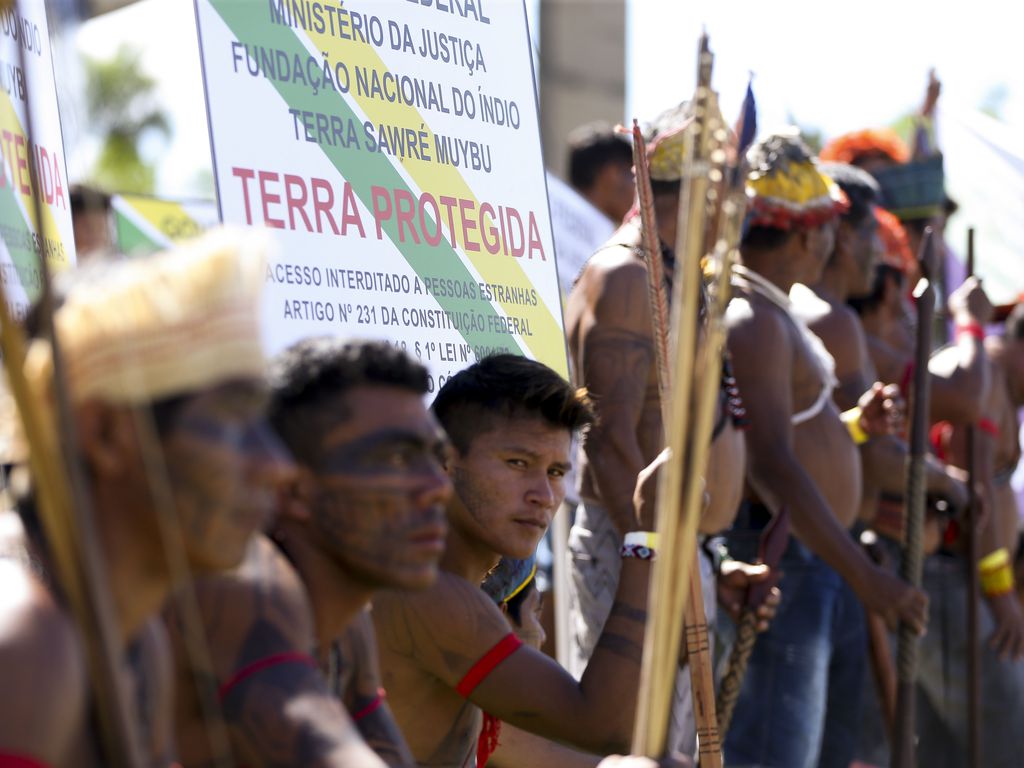 Perhaps the biggest show of disregard for indigenous rights from Bolsonaro's administration is the government's failure to demarcate a single piece of indigenous land in almost four years.
"It is the only government in history that has not demarcated indigenous land and even encouraged invasions," Neidinha Suruí, an indigenous rights activist from the northern state of Rondônia told Brazil Reports.
Eight presidents have ruled Brazil since the country's redemocratization in 1985 and Bolsonaro was really the only one who did not demarcate any new indigenous territory.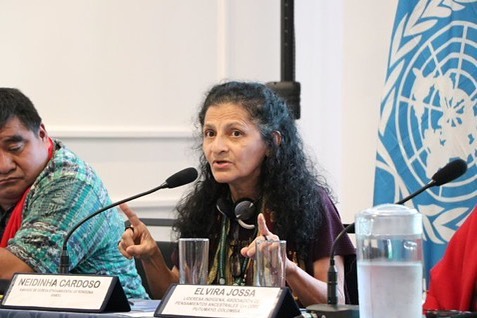 Indigenous land demarcation is a process that guarantees the possession of the land and the exclusive use of its natural resources to the indigenous peoples who live on it.
According to Vianna, the process of demarcating land begins with Funai. The institution commissions environmental and anthropological studies to prove that the indigenous people who live in the area in question are originally from there. Based on these studies, Funai draws a map of the region with GPS coordinates and forwards the process to be examined by the Ministry of Justice.
If the process is approved, the Justice Ministry issues a declaration acknowledging the existence of that indigenous land and orders Funai to go to the location to carry out a physical demarcation, with markers and plaques. Once completed, entry into the territory is prohibited, and Funai is responsible for protecting the area.
During the Bolsonaro administration, however, no steps towards land demarcation were taken, including environmental and anthropological studies. "All the processes that were in progress are stopped," said Vianna.
Santilli, the former Funai chair, also highlighted the urgency to restart demarcation processes. "The demarcations are completely paralyzed, therefore, the cases in which recognition is pending are relegated to fate and to the taste of local conflicts."
Indigenous communities suffer with Funai sidelined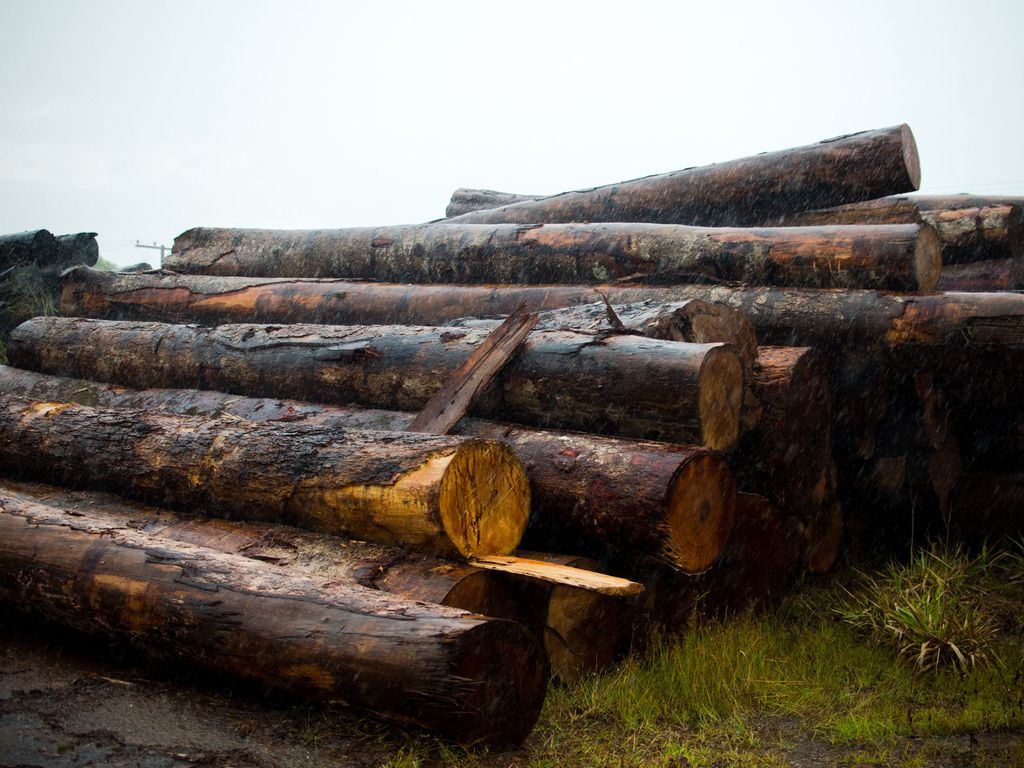 The intentional dismantling of Funai during the Bolsonaro administration has had a dire impact on the state of indigenous peoples in Brazil.
In August, CIMI released its annual report on violence against indigenous communities. The number of recorded invasions onto indigenous lands rose to 305 in 2021, up from 109 in 2018 when President Bolsonaro first took office (nearly tripling).
"The contingent of loggers, prospectors, land grabbers, and tenants subsidized by companies, supported by the government and with infrastructure of high destructive capacity, devastates the territories in an intense way," said Roberto Liebgott, CIMI regional coordinator, in the report. "If before [the land] was deforested with an axe and chainsaw, today it is with devastating equipment and heavy machinery."
The report highlighted the Yanomami indigenous territory, a tract of land larger than Belgium that lies between the states of Roraima and Amazonas, had 1,000 hectares (2,471 acres) destroyed by mining activity last year. Violent clashes ensued between the indigenous community and the more than 20,000 estimated gold prospectors living in the region.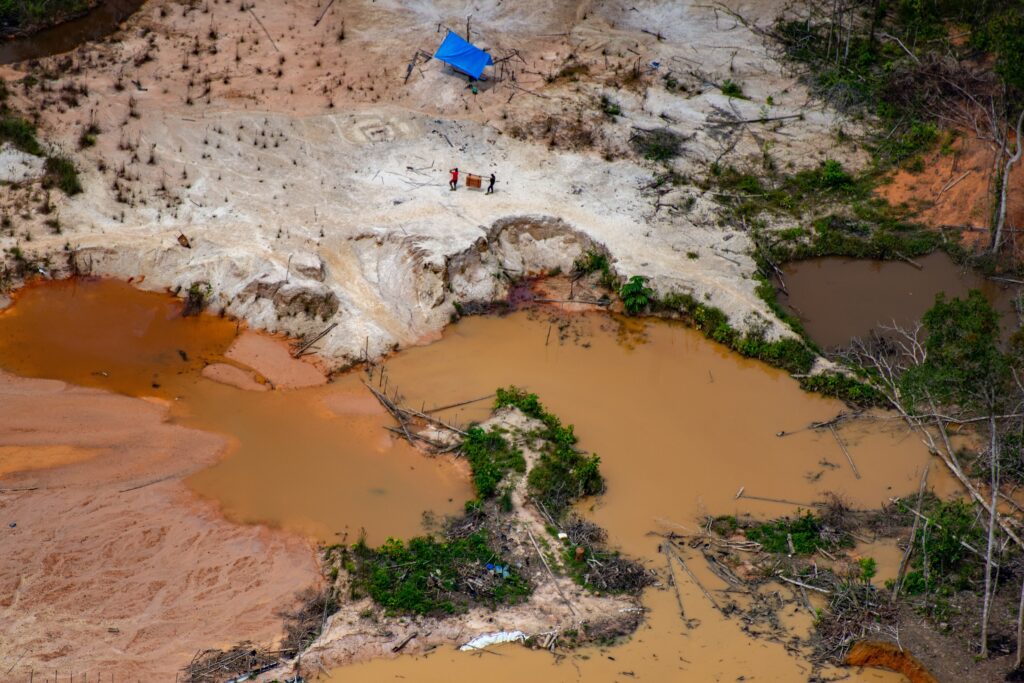 In May, seven boats of heavily armed miners docked on the banks of the Uraricoera river in the village of Palimiú, Roraima. The men exited the boats firing their weapons, inciting panic in the nearby indigenous community.
Although no one was shot, in the midst of the attack, two children under the age of five ran off to seek refuge in the forest. The pair got lost and two days later their bodies were found lifeless, floating in the river.
"We have never been so persecuted. Our lives have never been so threatened," said Suruí, the indigenous rights activist. "Not even in my worst nightmares would I have thought of having such a bad government, we had four years of tension and of total insecurity about our lives."