São Paulo, Brazil — Outgoing President Jair Bolsonaro has remained relatively silent for months while his supporters have rioted on streets and camped out in front of military barracks in an effort to force the army to overturn the outcome of October's elections.
On Friday, Bolsonaro addressed his supporters for the first time saying he will not act to prevent President-elect Luiz Inacio Lula da Silva from taking office on Sunday.
"We are not going to be all or nothing," said Bolsonaro, "Brazil does not end on January 1st." The right-wing leader also mentioned that he will support the opposition to the new government.
Bolsonaro had been abnormally quiet since his October 30 defeat in runoff elections with Lula. During his last live message as president, Bolsonaro criticized acts of violence by his supporters, including a Christmas Eve bomb plot that was uncovered to cause chaos at the airport in Brasília, the capital.
"Nothing justifies, here in Brasília, this attempt at a terrorist act at the airport," said Bolsonaro. "Nothing justifies … A person, who was caught, thank God, with ideas that are not in line with any citizen, but which they already call 'Bolsonarista.' That's how they treat us," he said.
Read more: Brazil officials on high alert ahead of Lula's inauguration after bomb plot uncovered
The president also defended the right of his supporters to protest and contest the election result.
"These are legitimate movements. But I didn't participate in any of that," he said.
Bolsonaro did, however, raise doubts about the election and criticized the electoral courts.
"The inauguration is scheduled for the 1st of January. I looked within the four lines, within the laws, respecting the Constitution, a way out of this," Bolsonaro said about finding a way to overturn the election. However, as he didn't "have much support," according to him, he gave up on the idea.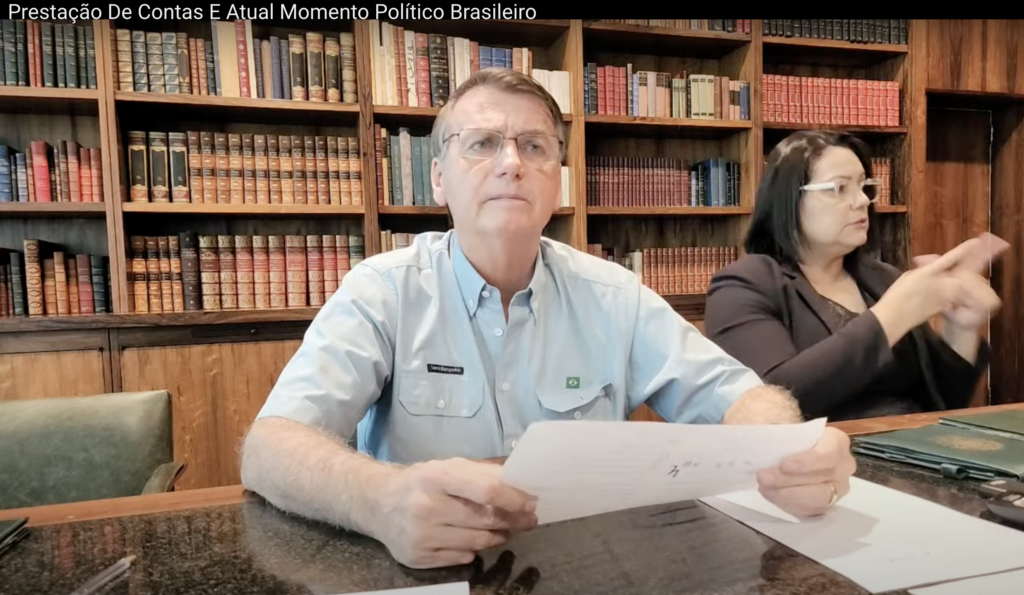 The president also spoke for the first time about the new government and said that, in his view, the scenario for the future of Brazil "is not good."
"We aren't going to throw in the towel, stop making opposition nor stop criticizing," he claimed.
Bolsonaro's voice broke more than once during the nearly hour-long livestream and he cried at the end of the broadcast.
"The battle is lost, but we will not lose the war," said the president.
Hours after the livestream, Bolsonaro boarded a Brazilian Air Force plane bound for Orlando, Florida. It has been reported that he will not attend Lula's inauguration on Sunday, breaking a long-standing Brazilian tradition of the president passing the presidential sash to his successor.
Since the country's re-democratization in 1988, a president has never missed the inauguration of his successor.