São Paulo, Brazil – On a visit to Brazil, United States climate envoy John Kerry made arrangements for Washtington's potential contribution to the Amazon Fund, financial aid from more developed countries to fight deforestation in Brazil's rainforest.
But, according to Kerry, the contribution needs to be approved by the U.S. Congress and, therefore, the amount of the contribution has not yet been announced.
"We have a bill in the Senate that has a target of USD $4.5 billion and another one in the House that has a target of USD $9 billion. But we know that we will have a legislative fight ahead," Kerry said.
Even so, he highlighted his government's intention to provide financial aid, in addition to the idea of ​​working with Brazil on development and environmental research.
"We are committed to working with the Amazon Fund," Kerry said.
Brazilian Minister of Environment Marina Silva thanked him for the "commitment of the U.S. government" to protect the Amazon and fight against climate change. "We celebrate that the United States is also invested in this agenda," she said.
Read more: Lula, Biden commit to defend democracy, preserve environment during meeting at White House
Task force against climate change
Kerry arrived in Brazil on Sunday and participated in a series of meetings with local authorities to discuss climate issues and the fight against deforestation, especially in the Amazon. He met with Vice President Geraldo Alckmin and with the president of the Senate, Rodrigo Pacheco, in addition to having two meetings with Minister Silva.
After the second meeting, Kerry and Silva made a joint announcement about the U.S. collaboration with the Amazon Fund. In addition, they signed an agreement in which the two countries commit to combating climate change and making a fair and inclusive energy transition, keeping the global warming target within a limit of 1.5ºC.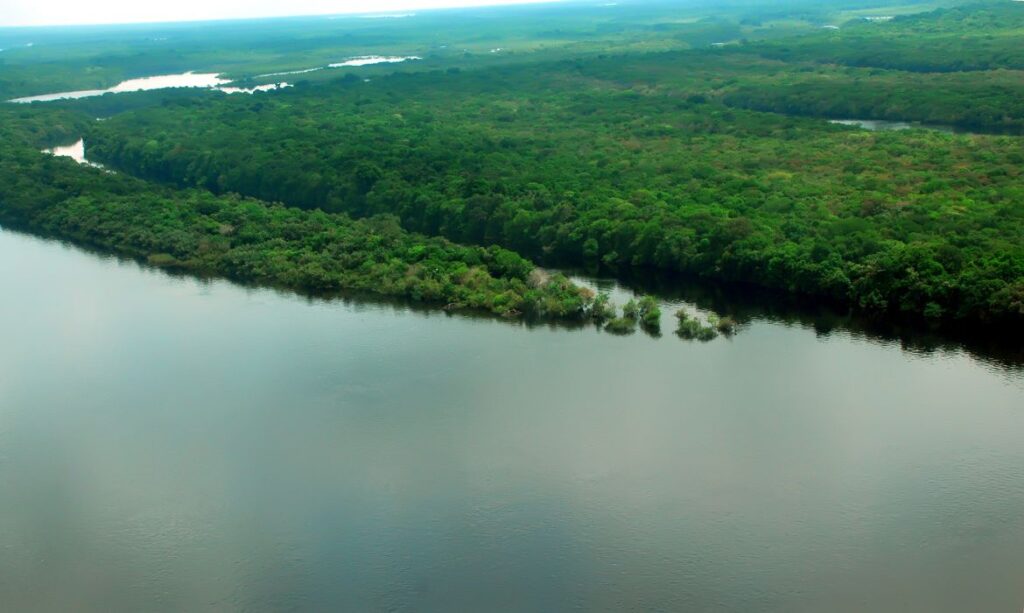 Kerry and Silva also outlined the creation of a task force to contain the effects of climate change in Brazil, with a focus on combating deforestation and protecting indigenous peoples. According to Silva, the task force will be made up of members from different ministries, "with the intention to expand the protection of local biodiversity and the oceans."
In Kerry's opinion, Brazil has a fundamental role in combating climate change, which involves protecting the Amazon rainforest. "The Amazon is a test case for humanity in many ways and is very important for our long-term future," he said. "I'm sure that Brazil will be at the forefront in defining this new journey."
Read more: After Lula's election, environmental supporters re-engage with Brazil
More on the Amazon Fund
Created in 2008, the fund receives donations from international institutions and governments to finance actions to prevent and combat deforestation in the Amazon. In 2019, the two main donors, Germany and Norway, suspended transfers due to the lack of environmental policies by the government of former President Jair Bolsonaro.
The Amazon Fund was reactivated this year, after President Luiz Inácio Lula da Silva took office in January. The Supreme Court had also ordered the resumption of the fund. After that, Norway and Germany have already settled the payments and the fund currently has around R$ 5.4 billion (USD $1 billion) in its coffers.
Read more: Germany resumes payments to Brazil's Amazon Fund to protect environment, indigenous peoples
Of this total, R$ 1.8 billion (USD $360 million) has already been allocated by the government, and a portion is being used to help the Yanomami indigenous people, who are experiencing a serious health crisis, with many cases of malnourished and sick children and elderly.