São Paulo, Brazil — A bomb allegedly planted by a supporter of former President Jair Bolsonaro that was found inside a fuel tanker heading to Brasília's international airport on Christmas Eve had been detonated, but misfired, according to an investigation by Brazil's police. 
According to reports, the driver of the fuel truck called police after discovering the explosive artifact hidden in the vehicle. A month-long investigation revealed that the device had in fact been detonated, but failed to explode.
"There was an activation system that was triggered, but due to a technical error in manufacturing, the bomb did not explode," said Renato Martins Carrijo, a criminal expert at the Civil Police of Brasília, in an interview with Brazilian TV Globo.
Read more: Brazil officials on high alert ahead of Lula's inauguration after bomb plot uncovered
Police were also able to calculate the estimated damage that would have occurred if the device detonated properly, saying it could have caused a large fire near the international airport in Brazil's capital city.
"Whoever planted the bomb was prepared to kill people," said Fábio Braga, director of the Institute of Criminalistics of Brasilia.
Three people involved in the bomb plot
Hours after the bomber was discovered, police arrested a suspect, 54-year-old George Washington de Oliveira Sousa, a gas station manager from the northern state of Pará. He remains in prison and has already confessed the crime.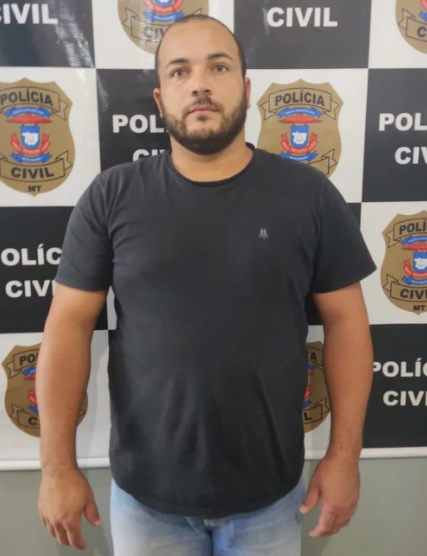 Authorities have reported that Sousa has been in Brasília since November, participating in anti-democratic protests across the city, including camping out in front of a military barracks where Bolsonaro supporters had been pressuring the army to intervene in Brazil's elections.
Later, police identified two other people involved with the bomb plot: Alan Diego dos Santos Rodrigues, unemployed, and blogger Wellington Macedo de Souza. The Supreme Court has already ordered their arrest.
Rodrigues turned himself in to police this Tuesday after weeks running from authorities. Souza is still a fugitive.
According to the police, Sousa manufactured the bomb and delivered it to Rodrigues in a camp in front of a military barracks in Brasília. Rodrigues and Souza drove together to the airport area and put the bomb inside the fuel truck.
Police were reportedly able to trace the timeline thanks to available security camera footage.
Other acts of vandalism
In addition to their involvement with the bomb plot, Rodrigues and Souza also allegedly participated in acts of vandalism in Brasília on December 12, the day President Luiz Inácio Lula da Silva's election as president was certified.
On that day, Bolsonaro supporters set fire to at least eight cars and buses and vandalized stores and other property, including the building that houses the offices of the Federal Police.
Read more: Bolsonaro supporters attack Brazil police headquarters, political experts say little risk to democracy overall
Police reportedly confirmed Souza's presence during the December 12 rioting thanks to data from an electronic ankle monitor he had been forced to wear after serving time in jail for previous anti-democratic protests in 2021. 
He reportedly also has 60 civil and criminal lawsuits against him related to sharing fake news and hate speech on social media. "We were able to prove that on December 12 the two committed acts of depredation. Their arrest was also ordered for that. Each of them has two outstanding arrest warrants," said Leonardo de Castro Cardoso, the chief of police investigating the pro-Bolsonaro riots.